Are you reaping the benefits of accounting in the cloud? Repetitive bookkeeping tasks and data entry can now be automated. Imagine having effective digital assets rather than piles of receipts, photos, or scans processed with fragile OCR (Optical Character Recognition) technology or transcribed by humans. According to a recent Greenback survey, users waste up to 5 minutes searching for, scanning, snapping, or uploading just one receipt. Automated receipts get smarter as you go and boost your productivity. If you still aren't convinced, here are 5 questions to consider:
If your bookkeeper doesn't know what you bought from Amazon last month, how can they efficiently categorize or reconcile it? Bank or credit card statements offer a truncated view. But, automated receipts can give you a complete view, enhanced with detailed line items, shipping information, product images, and live links. They enable two-way syncs to your accounting system so they can automatically reconcile, categorize, match and enhance transactions, look for or prevent duplicates, attach original receipts for you and more.
Because all of your receipt data can be in one place, you can search thousands of receipts and your spending data will display instantly. With interactive data visualization, it is easy to interpret vast amounts of data to identify where to improve or adjust your spending.
Automated receipts can lower your risk in case of an audit and help improve your tax compliance. It's imperative to store your receipts for at least 3-7 years (or indefinitely for some transactions), yet most vendors only keep up to 2 years of your purchases for you. According to IRS Publication 583, "proof of payment of an amount, by itself, does not establish you are entitled to a tax deduction. You should also keep other documents, such as credit card sales slips [receipts] and invoices, to show that you also incurred the cost." Automating your receipts makes it easier to stay compliant now and in the future. For more on tax record keeping make sure to consult your accountant or tax attorney.
Automated data can ensure that all of your receipts live in one place so they are easy to share. You can collaborate with your team or accountant more securely and efficiently. There's no need for manual data entry and no reason to have missing or miscategorized receipts, or duplicate transactions anymore. You won't have to pay a bookkeeper to track down your receipts or hunt for data entry errors. You can streamline your workflow with little to no human intervention when syncing to your accounting system like QuickBooks, Xero, or Zoho Books. Automated receipts create authoritative and 100% accurate results.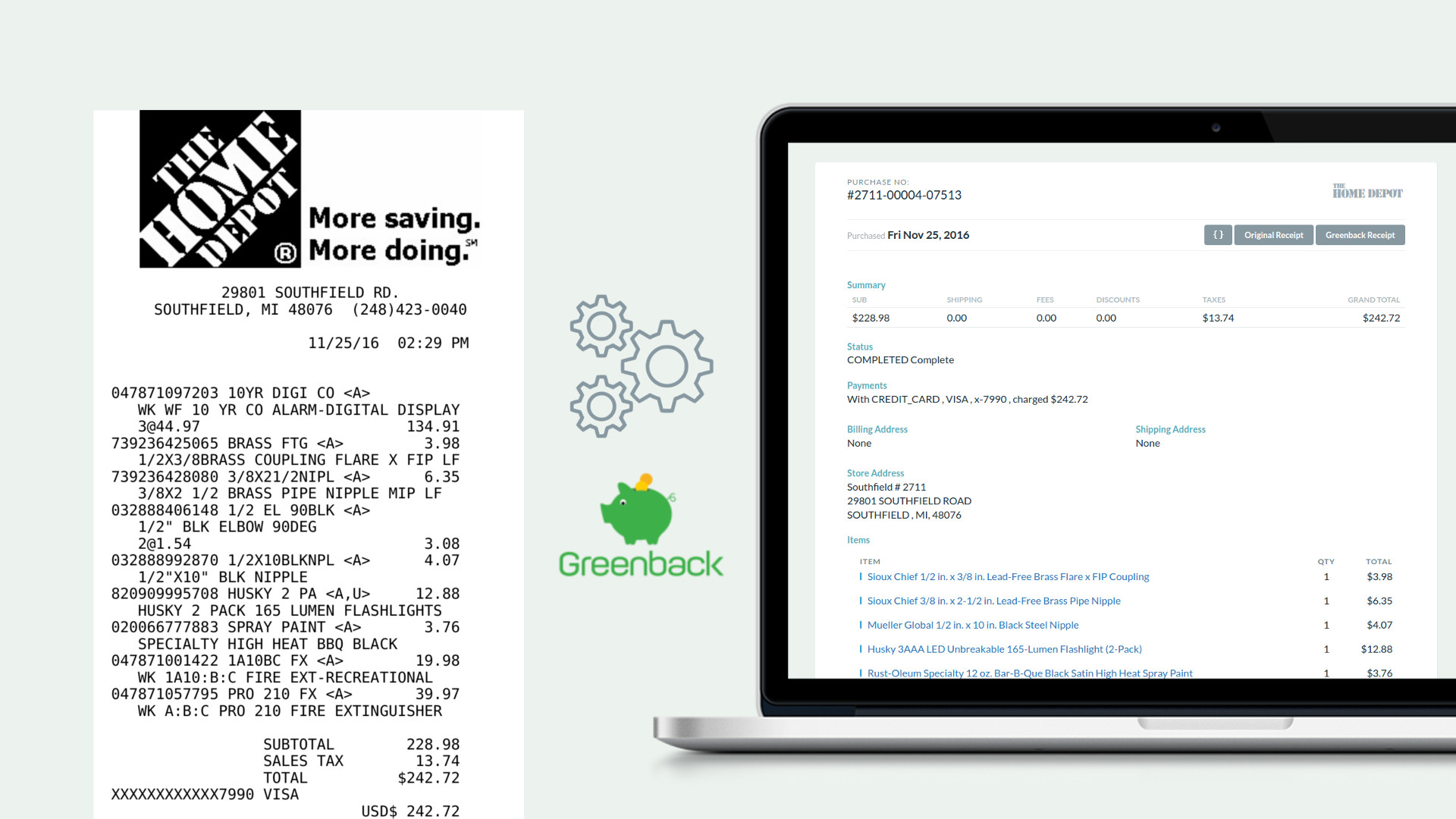 According to Data Recovery Labs, "data is the single most valuable asset owned by many companies, yet data loss still costs $12 billion each year in the U.S. alone." Data loss caused by a ransomware attack, a hard-drive failure, or even a drink spill can be devastating to your business. In the cloud, automated receipts are archival and future-proof so you can toss your paper receipts and PDFs without fear.
According to State Farm, receipts are needed to help you file an insurance claim, make coverage decisions, secure a settlement, or verify property loss for taxes in case of fire, flood, or other casualties. And insurance companies or creditors can require you to retain records indefinitely. Bankrate.com has created a fantastic Home Inventory checklist to help homeowners get organized before the storm!
An examiner can easily observe and test internal controls when you have a complete digital paper trail. Automated receipts are from their original sources so they can complete the loop to your accounting system. They autonomously reconcile with your statements and attach the corresponding original receipts (as a PDF) reflecting accurate business operations and internal controls. Viewing all of your receipt data in one place can make it easier to see the bigger picture and harder for an employee to hide expenses in your blind spots or generate errors. There's less worry about fines or penalties for missing supporting documents because automated receipts are easily tracked and land exactly where they need to.
You need automated receipts today so that you can have every advantage now and be prepared for the future. Choose a technology partner who understands connected accounting and your upcoming business needs. If you would like to learn more about how to automate your receipts to streamline your accounting workflow, you can check out Greenback.com. Receipts with an IQ support vendors like Amazon, eBay, Apple, Home Depot, Lowe's, Staples, Delta Airlines, Uber, Lyft and more and are perfect for high volume buyers.