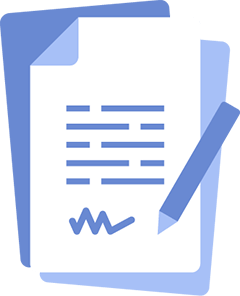 Terms and Conditions
THESE TERMS OF USE (THE "TERMS") ARE A LEGAL CONTRACT BETWEEN YOU ("YOU," THE "USER," OR "YOUR") AND GREENBACK, INC. ("GREENBACK"). THE TERMS EXPLAIN HOW YOU ARE PERMITTED TO USE THE WEBSITE LOCATED AT http://greenback.com AS WELL AS ALL ASSOCIATED SITES LINKED TO http://greenback.com BY GREENBACK, ITS SUBSIDIARIES AND AFFILIATED COMPANIES (COLLECTIVELY, THE "SITE"). UNLESS OTHERWISE SPECIFIED, ALL REFERENCES TO "SITE" INCLUDE THE CONTENT AND SERVICES AVAILABLE THROUGH THE SITE (THE "SERVICES") AND ANY SOFTWARE THAT GREENBACK PROVIDES TO YOU THAT ALLOWS YOU TO ACCESS THE SITE FROM A MOBILE DEVICE (A "MOBILE APPLICATION"). BY USING THE SITE, YOU ARE AGREEING TO ALL OF THE TERMS. IF YOU DO NOT AGREE WITH ANY OF THESE TERMS, DO NOT ACCESS OR OTHERWISE USE THIS SITE, ANY SERVICES AVAILABLE THROUGH THIS SITE, ANY MOBILE APPLICATION, OR ANY INFORMATION CONTAINED ON THIS SITE.
1. General Use
By using this Site, you represent, acknowledge and agree that you are at least 18 years of age. If you are not at least 18 years old, you may not use the Site at any time or in any manner or submit any information to Greenback or the Site.
Greenback provides content through the Site and through the Services that is copyrighted and/or trademarked work or Greenback or Greenback's third-party licensors and suppliers or other users of the Site (collectively, the "Materials"). Materials may include logos, graphics, video, images, software and other content.
Subject to the terms and conditions of these Terms, and your compliance with these Terms, Greenback hereby grants you a limited, personal, non-exclusive and non-transferable license to use and to display the Materials and to use this Site solely for your personal use. Except for the foregoing license, you have no other rights in the Site or any Materials and you may not modify, edit, copy, reproduce, create derivative works or, reverse engineer, alter, enhance or in any way exploit any of the Site or Materials in any manner.
If you breach any of these Terms, the above license will terminate automatically and you must immediately destroy any downloaded or printed materials.
2. Password Restricted Areas of this Site
If you desire to register for an account with Greenback, you must either provide Greenback with your first and last name, your email address and the password for such email address or register for an account on the Site using your existing account and log-in credentials such as Intuit, QuickBooks, Xero, Gmail, Microsoft accounts or other providers (each, a "Third-Party Site Password"). Once you have submitted your account registration information, the Greenback administrator shall have the right to approve or reject the requested registration, in the Greenback administrator's sole discretion.
You are responsible for maintaining the confidentiality of any Third-Party Site Password (collectively, "Passwords"), and you are responsible for all activities that occur using your Passwords. You agree not to share your Passwords, let others access or use your Passwords or do anything else that might jeopardize the security of your Passwords. You agree to notify Greenback if any of your Passwords on this Site is lost, stolen, if you are aware of any unauthorized use of your Passwords on this Site or if you know of any other breach of security in relation to this Site.
All the information that you provide when registering for an account and otherwise through the Site must be accurate, complete and up to date. You may change, correct or remove any information from your account by logging into your account directly and making the desired changes.
3. Greenback Services
By registering for an account, you explicitly authorize Greenback to facilitate downloading purchases, orders, invoices, and other account data, from merchants, vendors, email, and accounting software ("Providers") on your behalf.
Certain elements of the Services may depend on Greenback's ability to access, download and use, in your name, certain accounts maintained by you with third parties, such as your online merchant, provider, or email account. By providing us with log-in credentials for such accounts, you explicitly permit us to regularly review the contents of such accounts and use the features of such accounts in order to provide you with the Services and warrant such access and use is permitted under the relevant account's terms of service.
Without limiting any other disclaimers of warranty contained herein, Greenback makes no warranties with respect to the benefit of using the Services as opposed to alternative methods of downloading and aggregating purchases.
3.1. Cancellation, Downgrades, Upgrades & Refunds
Greenback charges and collects payments for use of its software. All services rendered are non-refundable. All subscriptions renew automatically on their renewal date according to date of purchase until officially cancelled in writing. Customers may cancel anytime by emailing a notice to: support@greenback.com
Customers will receive an email from Greenback confirming that their subscription plan has been cancelled. Greenback does not require term contracts and as such will not offer refunds or credits. All fees are exclusive of all taxes, levies, or duties imposed by taxing authorities, and the customer is responsible for payments of all such taxes, levies, or duties.
Customers have the ability to upgrade or downgrade their subscription plan for Greenback services at any time. With regards to downgrades on a subscription, Greenback does not issue refunds or credits for partial months of service.
These above policies apply to all Greenback services listed on Greenback.com.
4. Electronic Communications
By using the Site and/or the Services provided on or through the Site, you consent to receiving electronic communications from Greenback. These electronic communications may include notices about applicable fees and charges, transactional information and other information concerning or related to the Site and/or Services provided on or through the Site. These electronic communications are part of your relationship with Greenback. You agree that any notices, agreements, disclosures or other communications that we send you electronically will satisfy any legal communication requirements, including that such communications be in writing.
5. Links to Third-Party Sites
This Site may be linked to other web sites that are not Greenback sites, including, without limitation, social networking, blogging, email, and similar websites through which you are able to log into this Site using your existing account and log-in credentials for such third-party sites, including, without limitation, Gmail, Outlook, Yahoo Mail, and Amazon (any and all of which of the foregoing listed websites may change from time to time) and websites that provide question-and-answer forum functionality (collectively, "Third-Party Sites"). Certain areas of the Site may allow you to interact and/or conduct transactions with such Third-Party Sites, and, if applicable, allow you to configure your privacy settings in your Third-Party Site account to permit your activities on this Site to be shared with your contacts in your Third-Party Site account and, in certain situations, you may be transferred to a Third-Party Site through a link but it may appear that you are still on this Site. In any case, you acknowledge and agree that the Third-Party Sites may have different privacy policies and terms and conditions and/or user guides and business practices than Greenback, and you further acknowledge and agree that your use of such Third-Party Sites is governed by the respective Third-Party Site privacy policy and terms and conditions and/or user guides. You hereby agree to comply with any and all terms and conditions, users guides and privacy policies of any of Third-Party Sites. Greenback is providing links to the Third-Party Sites to you as a convenience, and Greenback does not verify, make any representations or take responsibility for such Third-Party Sites, including, without limitation, the truthfulness, accuracy, quality or completeness of the content, services, links displayed and/or any other activities conducted on or through such Third-Party Sites. YOU AGREE THAT GREENBACK WILL NOT, UNDER ANY CIRCUMSTANCES, BE RESPONSIBLE OR LIABLE, DIRECTLY OR INDIRECTLY, FOR ANY GOODS, SERVICES, INFORMATION, RESOURCES AND/OR CONTENT AVAILABLE ON OR THROUGH ANY THIRD-PARTY SITES AND/OR THIRD-PARTY DEALINGS OR COMMUNICATIONS, OR FOR ANY HARM RELATED THERETO, OR FOR ANY DAMAGES OR LOSS CAUSED OR ALLEGED TO BE CAUSED BY OR IN CONNECTION WITH YOUR USE OR RELIANCE ON THE CONTENT OR BUSINESS PRACTICES OF ANY THIRD-PARTY.
6. Unauthorized Activities
When using this Site and/or the Services, you agree not to:
Defame, abuse, harass, stalk, threaten, or otherwise violate the legal rights (such as rights of privacy and publicity) of others.
Use racially, ethnically, or otherwise offensive language.
Discuss or incite illegal activity.
Use explicit/obscene language or solicit/post sexually explicit images (actual or simulated).
Post anything that exploits children or minors or that depicts cruelty to animals.
Post any copyrighted or trademarked materials without the express permission from the owner.
Disseminate any unsolicited or unauthorized advertising, promotional materials, 'junk mail', 'spam', 'chain letters', 'pyramid schemes', or any other form of such solicitation.
Take any action that imposes an unreasonable or disproportionately large load on our infrastructure.
Alter the opinions or comments posted by others on this Site.
Post anything contrary to our public image, goodwill or reputation.
This list of prohibitions provides examples and is not complete or exclusive. Greenback reserves the right to terminate access to your account, your ability to post to this Site (or use the Services). Greenback may report to law enforcement authorities any actions that may be illegal, and any reports it receives of such conduct. When legally required or at Greenback's discretion, Greenback will cooperate with law enforcement agencies in any investigation of alleged illegal activity on this Site or on the Internet.
Unauthorized use of any Materials or Third-Party Content contained on this Site may violate certain laws and regulations.
You agree to indemnify and hold Greenback and its officers, directors, employees, affiliates, agents, licensors, and business partners harmless from and against any and all costs, damages, liabilities, and expenses (including attorneys' fees and costs of defense) Greenback or any other indemnified party suffers in relation to, arising from, or for the purpose of avoiding, any claim or demand from a third-party that your use of this Site or the use of this Site by any person using your user name and/or password violates any applicable law or regulation, or the copyrights, trademark rights or other rights of any third-party.
7. Proprietary Rights
Other trademarks, names and logos on this Site are the property of their respective owners.
Unless otherwise specified in these Terms, all information and screens appearing on this Site, including documents, services, site design, text, graphics, logos, images and icons, as well as the arrangement thereof, are the sole property of Greenback, Inc., Copyright © 2017 Greenback, Inc. All rights not expressly granted herein are reserved. Except as otherwise required or limited by applicable law, any reproduction, distribution, modification, retransmission, or publication of any copyrighted material is strictly prohibited without the express written consent of the copyright owner or license.
8. Notice of Infringement
If you have cause to believe any Services' content to be in violation of the terms hereunder or an infringement under any applicable law, we would appreciate it if you would contact us, stating the violating content and the nature of the violation.
9. Local Laws, Export Control
Greenback controls and operates this Site from its headquarters in the United States of America and the Materials may not be appropriate or available for use in other locations. If you use this Site outside the United States of America, you are responsible for following applicable local laws.
10. Feedback
If you send or transmit any communications, comments, questions, suggestions, or related materials to Greenback, whether by letter, email, telephone, or otherwise (collectively, "Feedback"), suggesting or recommending changes to the Site, any Services offered through the Site or Materials, including, without limitation, new features or functionality relating thereto, all such Feedback is, and will be treated as, non-confidential and non-proprietary. You hereby assign all right, title, and interest in, and Greenback is free to use, without any attribution or compensation to you, any ideas, know-how, concepts, techniques, or other intellectual property and proprietary rights contained in the Feedback, whether or not patentable, for any purpose whatsoever, including but not limited to, developing, manufacturing, having manufactured, licensing, marketing, and selling, directly or indirectly, products and services using such Feedback. You understand and agree that Greenback is not obligated to use, display, reproduce, or distribute any such ideas, know-how, concepts, or techniques contained in the Feedback, and you have no right to compel such use, display, reproduction, or distribution.
11. General
Greenback prefers to advise you if we feel you are not complying with these Terms and to recommend any necessary corrective action. However, certain violations of these Terms, as determined by Greenback, may result in immediate termination of your access to this Site without prior notice to you. The Federal Arbitration Act, California state law and applicable U.S. federal law, without regard to the choice or conflicts of law provisions, will govern these Terms. Foreign laws do not apply. The United Nations on Contracts for the International Sale of Goods and any laws based on the Uniform Computer Information Transactions Act (UCITA) shall not apply to this Agreement. Except for Disputes subject to arbitration as described in the Arbitration Agreement, any disputes relating to these Terms or this Site will be heard in the courts located in Oakland County in the State of Michigan. If any of these Terms is found to be inconsistent with applicable law, then such term shall be interpreted to reflect the intentions of the parties, and no other terms will be modified. Greenback's failure to enforce any of these Terms is not a waiver of such term. These Terms, together with the Privacy Policy and Arbitration Agreement, are the entire agreement between you and Greenback and supersede all prior or contemporaneous negotiations, discussions or agreements between you and Greenback about this Site. The proprietary rights, disclaimer of warranties, representations made by you, indemnities, limitations of liability and general provisions shall survive any termination of these Terms.
12. California Consumer Notice
Under California Civil Code Section 1789.3, California users are entitled to the following consumer rights notice: This Site and Service are provided by Greenback, ATTN: Greenback Customer Service, 307 W 6th St Suite 208, Royal Oak, MI 48067 If you have a question or complaint regarding the Site or Service, please contact us. You may also contact us by writing Greenback, ATTN: Greenback Customer Service, 307 W 6th St, Suite 208, Royal Oak, MI 48067. California residents may reach the Complaint Assistance Unit of the Division of Consumer Services of the California Department of Consumer Affairs by post at 1625 North Market Blvd., Sacramento, CA 95834 or by telephone at (916) 445-1254 or (800) 952-5210 or Hearing Impaired at TDD (800) 326-2297 or TDD (916) 322-1700.
13. Disclaimer of Warranties
Your use of this Site and/or the Services is at your own risk. The Materials have not been verified or authenticated in whole or in part by Greenback, and they may include inaccuracies or typographical or other errors. Greenback does not warrant the accuracy of timeliness of the Materials contained on this Site. Greenback has no liability for any errors or omissions in the Materials, whether provided by Greenback, our licensors or suppliers or other users.
GREENBACK, FOR ITSELF AND ITS LICENSORS, MAKES NO EXPRESS, IMPLIED OR STATUTORY REPRESENTATIONS, WARRANTIES, OR GUARANTEES IN CONNECTION WITH THIS SITE, THE SERVICES, OR ANY MATERIALS RELATING TO THE QUALITY, SUITABILITY, TRUTH, ACCURACY OR COMPLETENESS OF ANY INFORMATION OR MATERIAL CONTAINED OR PRESENTED ON THIS SITE, INCLUDING WITHOUT LIMITATION THE MATERIALS. UNLESS OTHERWISE EXPLICITLY STATED, TO THE MAXIMUM EXTENT PERMITTED BY APPLICABLE LAW, THIS SITE, THE SERVICES, AND MATERIALS, AND ANY INFORMATION OR MATERIAL CONTAINED OR PRESENTED ON THIS SITE IS PROVIDED TO YOU ON AN "AS IS," "AS AVAILABLE" AND "WHERE-IS" BASIS WITH NO WARRANTY OF IMPLIED WARRANTY OF MERCHANTABILITY, FITNESS FOR A PARTICULAR PURPOSE, OR NON-INFRINGEMENT OF THIRD-PARTY RIGHTS. GREENBACK DOES NOT PROVIDE ANY WARRANTIES AGAINST VIRUSES, SPYWARE OR MALWARE THAT MAY BE INSTALLED ON YOUR COMPUTER.
14. Limitations and Exclusions of Liability
GREENBACK SHALL NOT BE LIABLE TO YOU FOR ANY DAMAGES RESULTING FROM YOUR DISPLAYING, COPYING, OR DOWNLOADING ANY MATERIALS TO OR FROM THIS SITE. TO THE MAXIMUM EXTENT PERMITTED BY APPLICABLE LAW, IN NO EVENT SHALL GREENBACK BE LIABLE TO YOU FOR ANY DIRECT, INDIRECT, EXTRAORDINARY, EXEMPLARY, PUNITIVE, SPECIAL, INCIDENTAL, OR CONSEQUENTIAL DAMAGES (INCLUDING LOSS OF DATA, REVENUE, PROFITS, USE OR OTHER ECONOMIC ADVANTAGE) HOWEVER ARISING, EVEN IF GREENBACK KNOWS THERE IS A POSSIBILITY OF SUCH DAMAGE. WITHOUT LIMITING THE ABOVE, SHOULD THE FOREGOING EXCLUSION BE HELD BY A COURT OF COMPETENT JURISDICTION TO BE UNENFORCEABLE OR VOID, THE CUMULATIVE LIABILITY TO USER FOR ANY AND ALL CLAIMS RELATING TO USE OF THE SERVICES, SITE OR DUE TO THE NON-AVAILABILITY OF THE SERVICES, INCLUDING ANY EXPOSURE OF ACCOUNT OR 3RD PARTY ACCOUNT CONTENT OR INFORMATION, SHALL NOT EXCEED THE GREATER OF: (A) THE TOTAL AMOUNT PAID BY USER AS CONSIDERATION FOR THE SERVICES; OR (B) ONE HUNDRED DOLLARS (US$100).
15. Changes
Greenback may make changes to the content and Services offered on the Site at any time. Greenback can change, update, or add or remove provisions of these Terms, at any time by posting the updated Terms on the Site. If you do not agree to any of the updated Terms, you must stop using the Site.
16. Privacy Policy
Please review Greenback's Privacy Policy, which is available HERE (the "Privacy Policy") which explains how we use information that you submit to Greenback.
17. Contact Us
If you have questions or comments regarding using the Service, you may contact Greenback Customer Service by sending an email here.