CONNECTED ACCOUNTING
Greenback Verified as Stripe Extension Partner—Oct 2018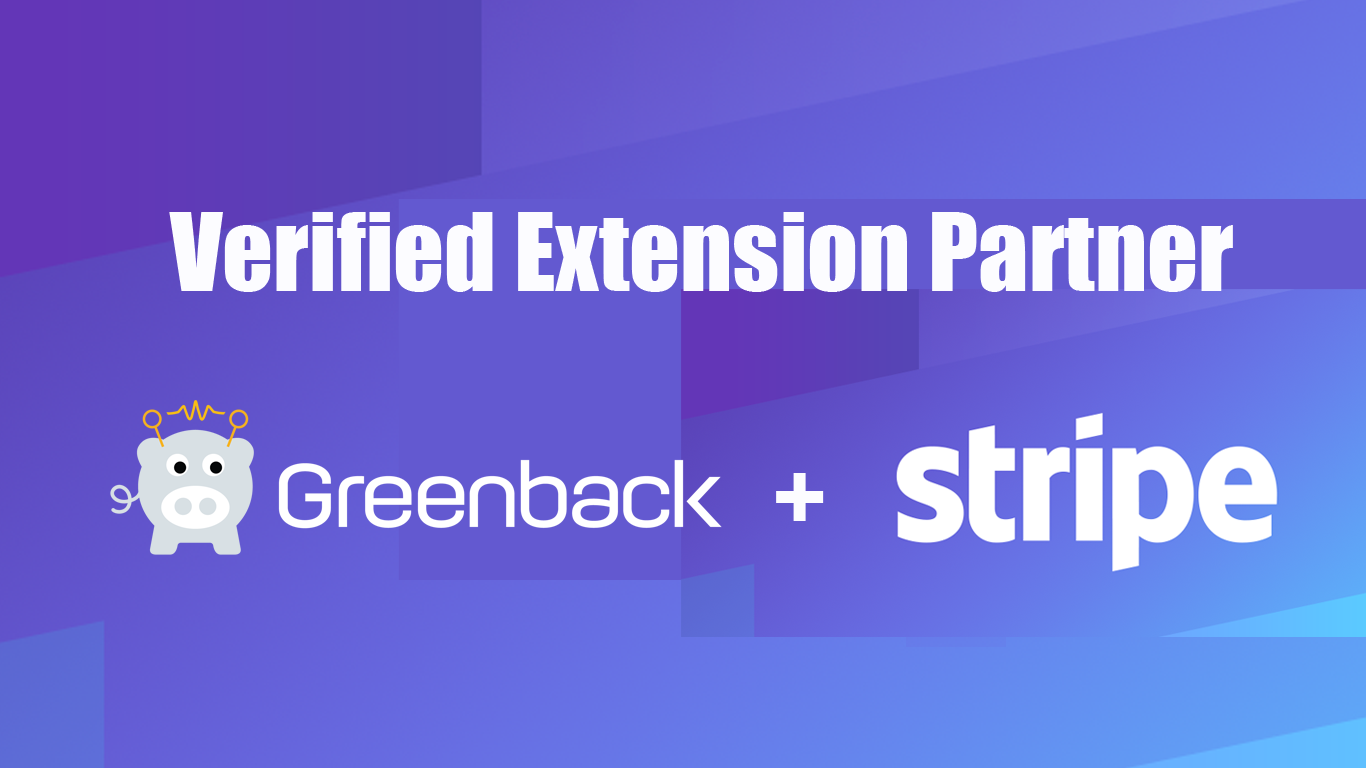 Greenback is proud to be a new Stripe Verified Extension Partner! As an extension on the Stripe platform, Greenback's powerful technology makes it possible for millions of businesses to simplify their Stripe accounting and sync to accounting platforms like QuickBooks and Xero. Stripe's new Partner Program is the first-of-its-kind in the online payments space and gives companies of all sizes access to a set of high-growth, tech-forward businesses as trusted partners. Greenback is thrilled to be one of only a handful of apps in the Accounting category.
According to Claire Hughes Johnson, COO of Stripe, over 50% of their fastest-growing customers use one or more extensions to manage different parts of their business for accounting, sales, expenses, taxes, and more. Many double their monthly income after two years.
Why should businesses add Greenback to their tech stack? Because you can quickly sync itemized receipts of your sales, fees, and expenses from payment processing platforms like Stripe and easily export them to your accounting platform.
What sets us apart is how seamless, intuitive, and automatic the user experience is. Greenback isn't just an app. It's a network that connects you to your top vendors, and seller platforms/marketplaces. There's no manual data entry and you can skip snapping photos of expense receipts too. Greenback fetches all the details automatically and helps you sync your payments data. You'll have less work and more insight. See Greenback in action: Watch video
To find us in the curated gallery go to: Partners Gallery. Click on Accounting under Extension Partners in the left nav. If you don't see the Greenback logo displayed, type "Greenback" in the Search box.
Visit our website: Greenback.com
#Works with Stripe