To begin, please sign in to your personal Amazon account.
From the top "Account & List Menu" choose the "Register for a Business Account" option.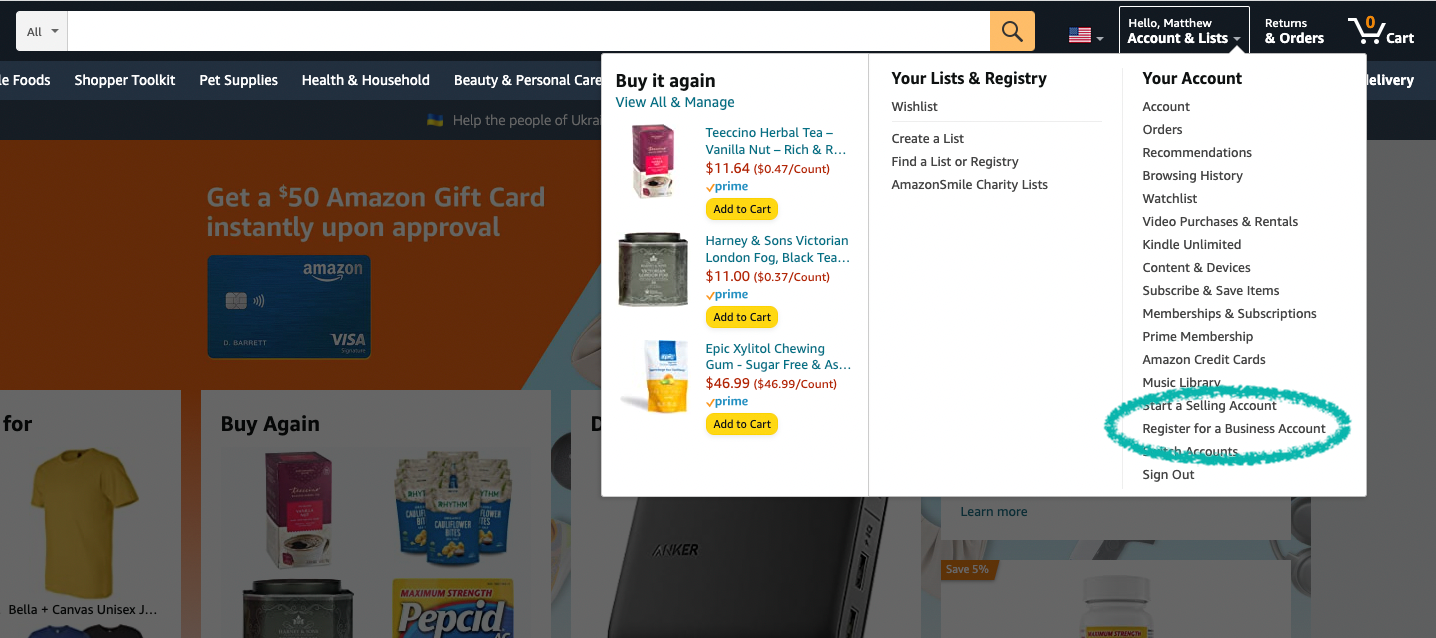 Amazon will ask you to provide a business email address to use with this new account.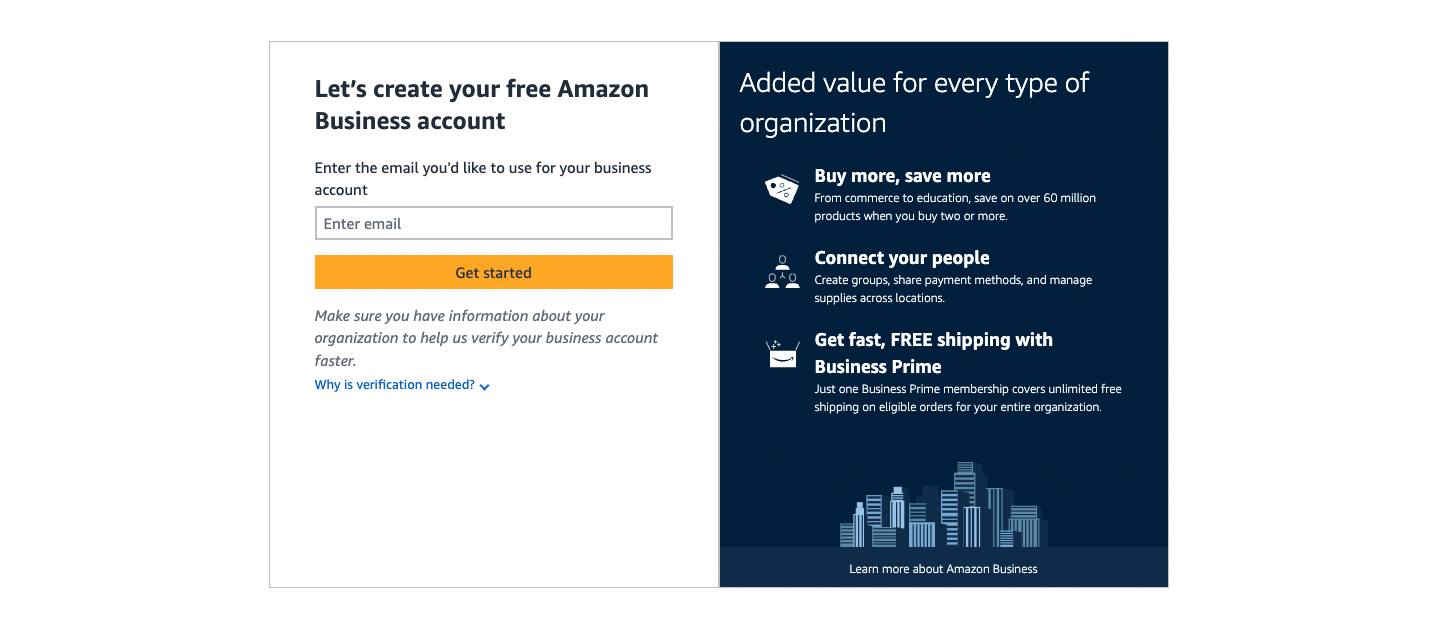 If you use the email address associated with an existing Amazon account, Amazon will prompt you to convert your existing Amazon account to an Amazon Business account.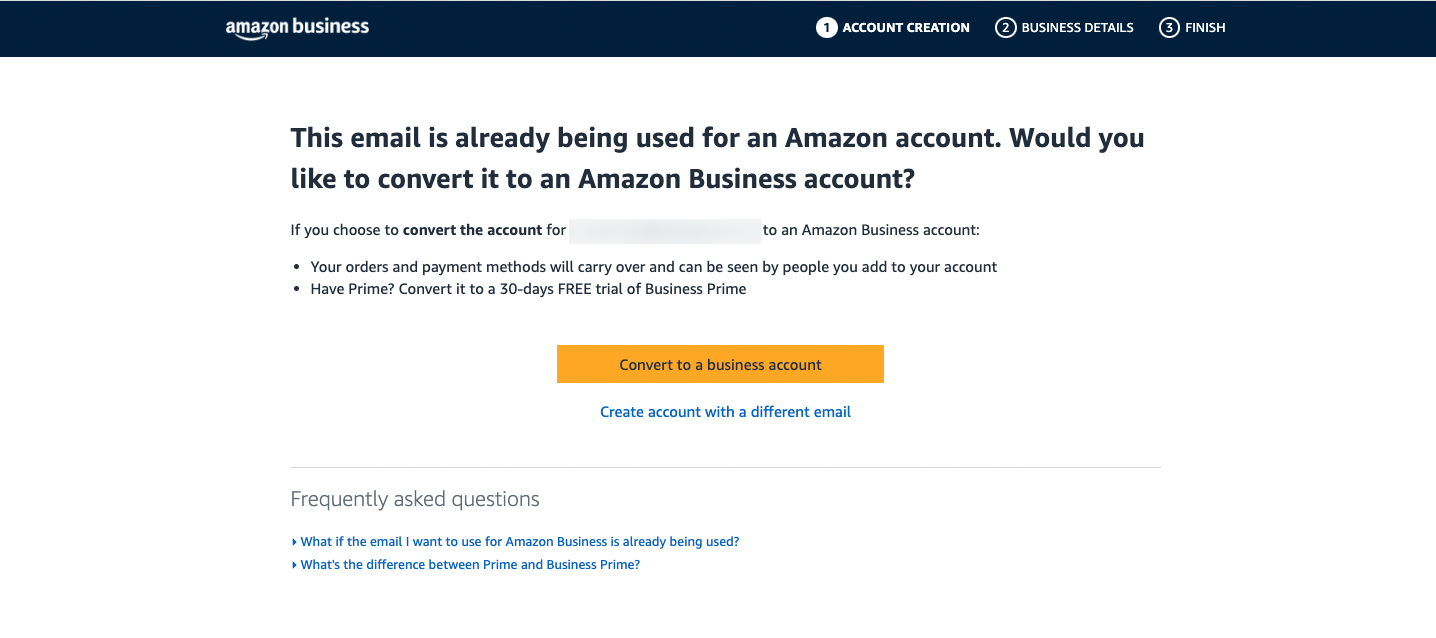 If you prefer to just create a new Amazon Business account separate from your existing Amazon personal account, just follow the same instructions above and be sure to use a new email address as opposed to the email address already associated with your Amazon account.