Updated: January 25, 2021
This guide references the Billing screen:
Ensure you are on the correct team by choosing it here:
Navigate to Settings >> Billing.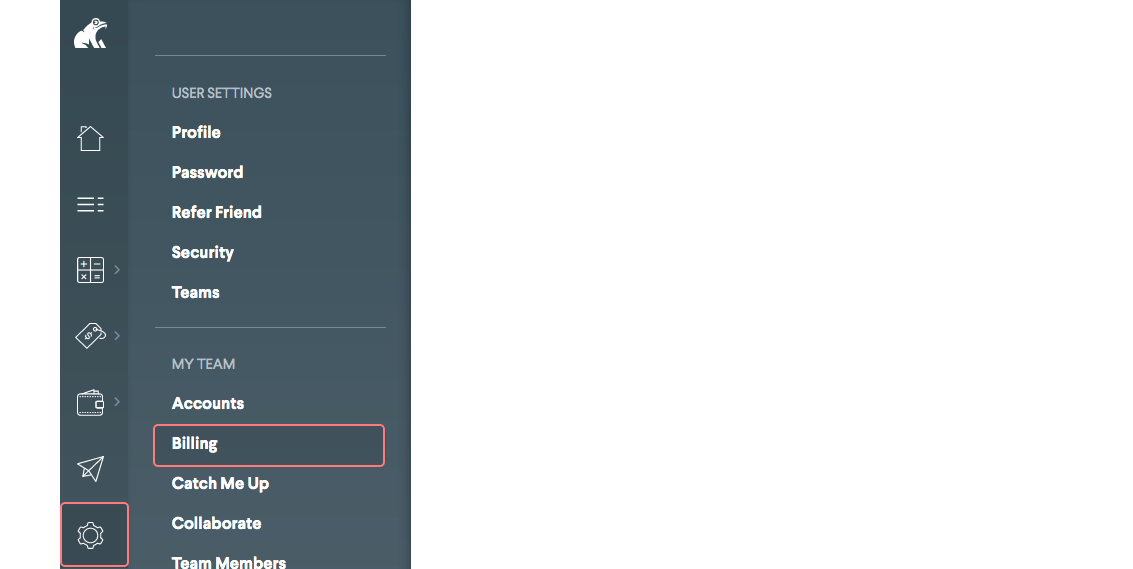 To make any changes to your subscription please email support@greenback.com.
From the Billing screen click Choose Plan. You are prompted to select a subscription plan and provide payment details.
From the Billing screen select Payment method.