To follow this guide first go to the Transactions screen.
Click the Transactions icon.
When you first navigate to the Transaction screen the report shows for all integrations. The snapshot report looks at all transactions within the current context and provides a sum of sales, refunds, expenses and reimbursements. The graph displays data on a daily, weekly, monthly or quarterly view.

To view the snapshot report for a specific integration:
Select the account from the All accounts drop-down menu.

The report shows for just that integration.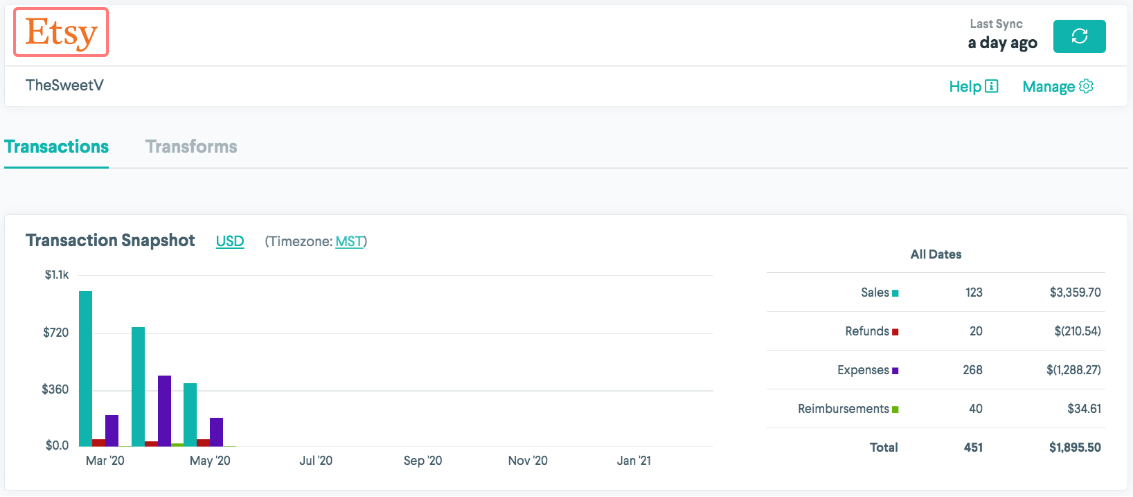 You can use the filters to change the snapshot report. In the following example, the report shows only the the transactions from eBear Design that have the word gift.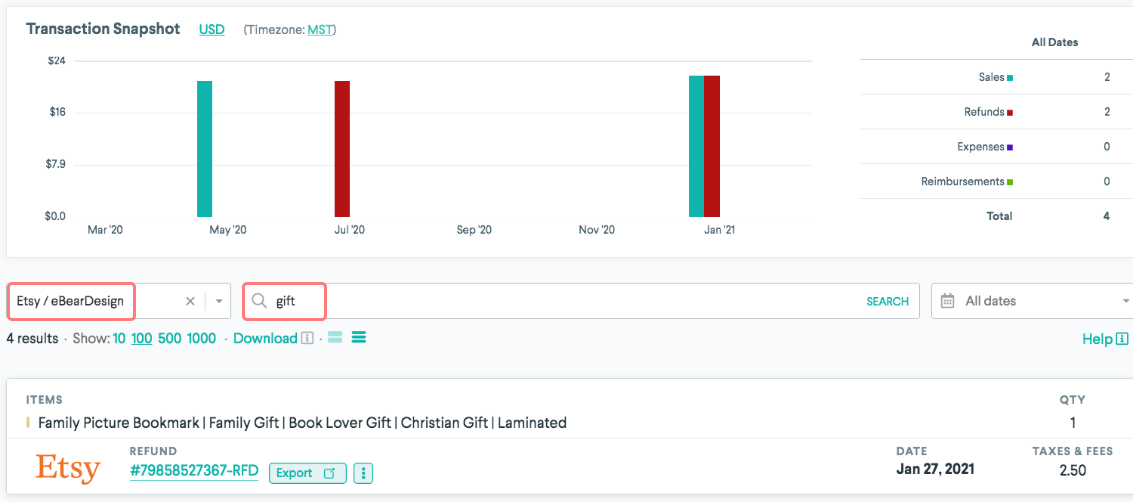 You can also filter by date and other parameters.