CONNECTED ACCOUNTING
How To Automate Home Depot Pro Xtra Receipts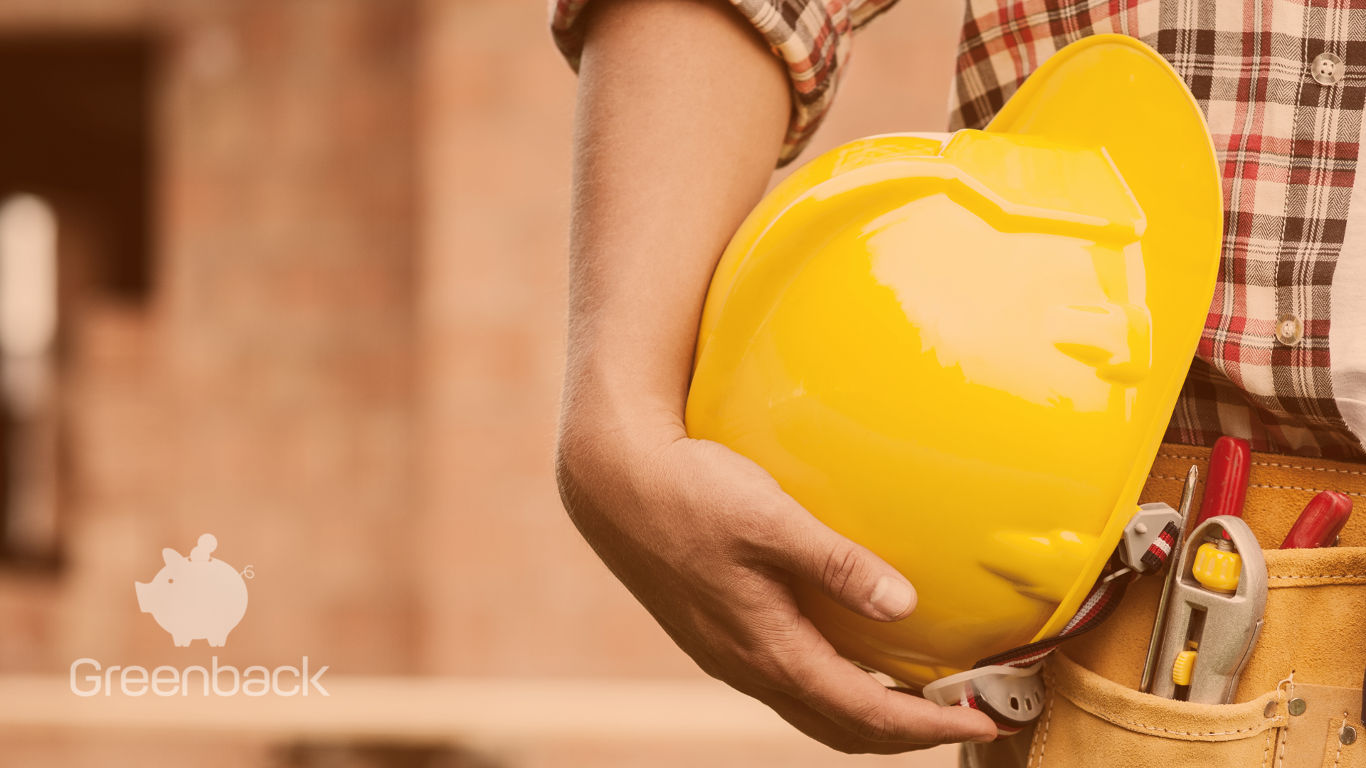 Overview
There are many benefits to having a Home Depot Pro Xtra Account and you don't have to be a pro to participate in the free Home Depot Pro Xtra loyalty program. Whether you are a business owner, professional contractor, government buyer, non-profit, or an admin assistant, aren't you tired of misplacing, manually scanning/snapping photos, or hunting down receipts for bookkeeping, tax compliance, or invoicing? We'll show you how you can have your Home Depot Pro Xtra receipts automatically tracked for you every time you or your employees make a purchase.
What About Past Receipts?
Did you know that you can get receipts from discontinued credit cards, closed credit cards, reloadable Home Depot cards, and empty gift cards from the past 2 years from Home Depot? And you can get lost receipts paid by check from the past 90 days? This is a great feature for catching up on your record keeping or if you are looking for receipts that you need to reconcile.
Storing Receipts for Taxes
You need to retain your receipts for a minimum of 3 years or more for tax purposes yet most vendors have limited storage and only store your receipt data for 2 years or less. Why not control how long you store your own receipts and where? And aggregate all of your receipts from all of the places where your business shops the most rather than just one. You'll not only have a clearer view of your daily spending per Job Name or PO#, but you'll also improve tax compliance and be prepared for a pre-audit or tax-audit.
1. Sign Up for a Home Depot account Pro Xtra Account
Open your browser and go to https://hdapps.homedepot.com/CustRecogPortal/#/registration to create your Pro Xtra Account. This automatically registers you for both a Home Depot Pro Xtra Account and a Home Depot My Account. You will have 2 accounts with matching login credentials unless you change it.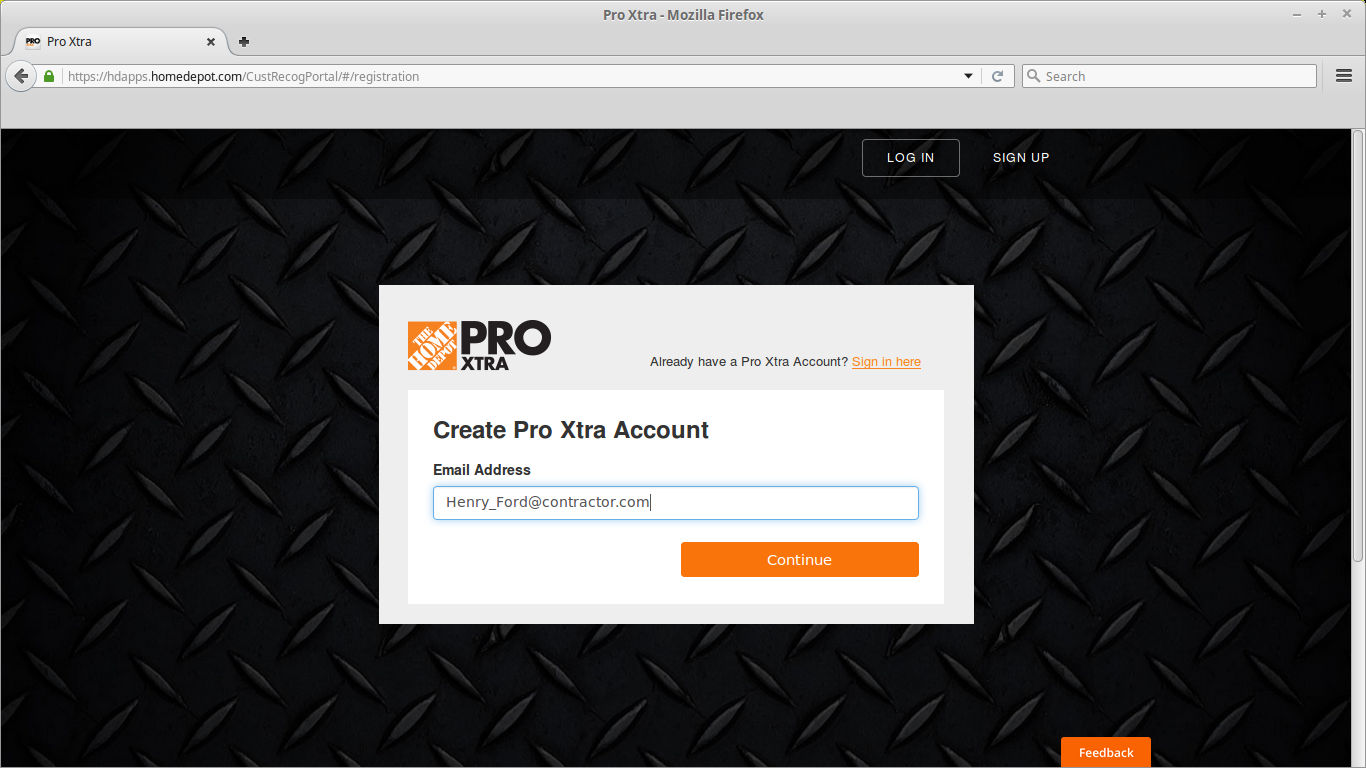 If you already have a Home Depot My Account, you can add a Pro account and keep your existing Login ID as your Pro Xtra Login ID. Just go to https://www.homedepot.com/ then click on "My Account" and click on your "Account Profile". Check the box "I'm a Pro customer" and save changes to prompt a Pro Xtra account form. Complete the "My Account Registration". You now have 2 accounts and are eligible for all the rewards, benefits, and discounts on paint, bulk supplies, tax exemptions and more for pros.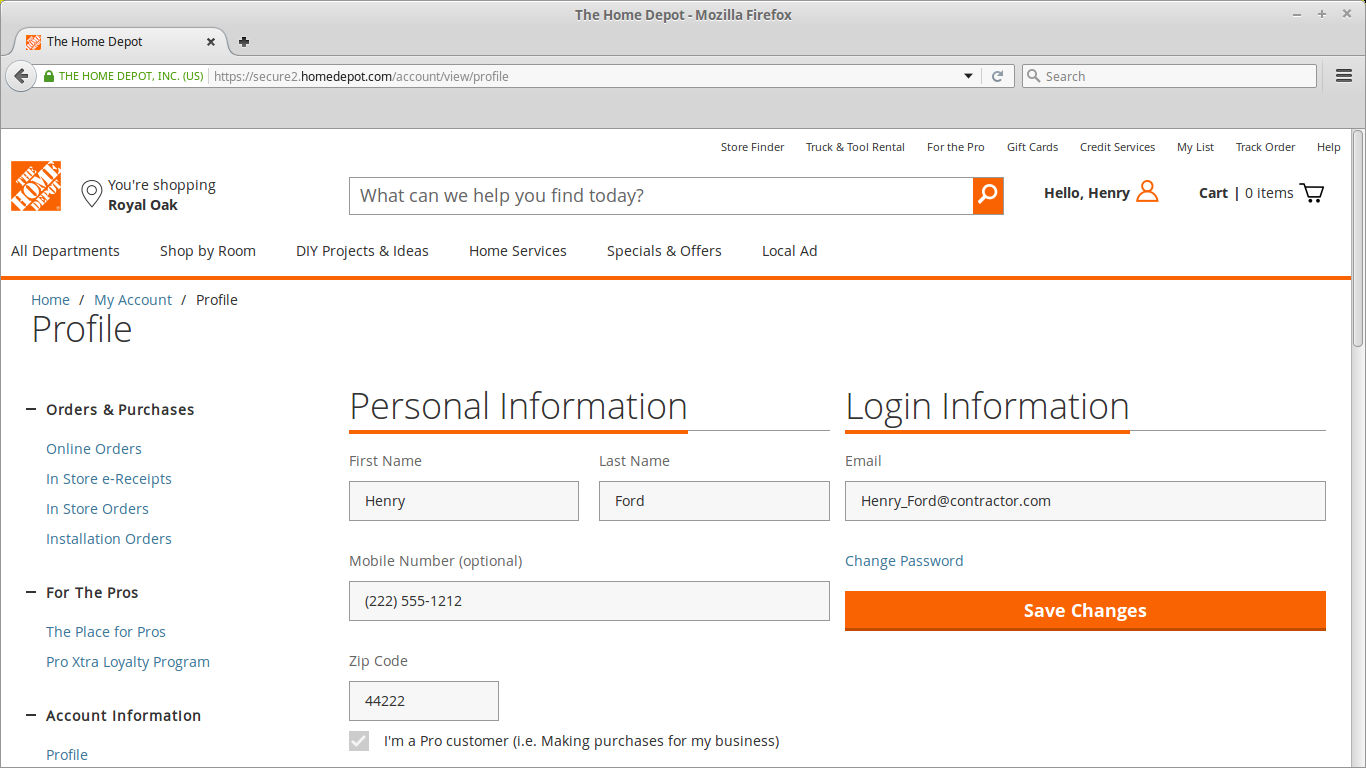 You can also have employees, contractors, etc. assist you with managing your account. Go to "Users" and add their name(s) and email address(es).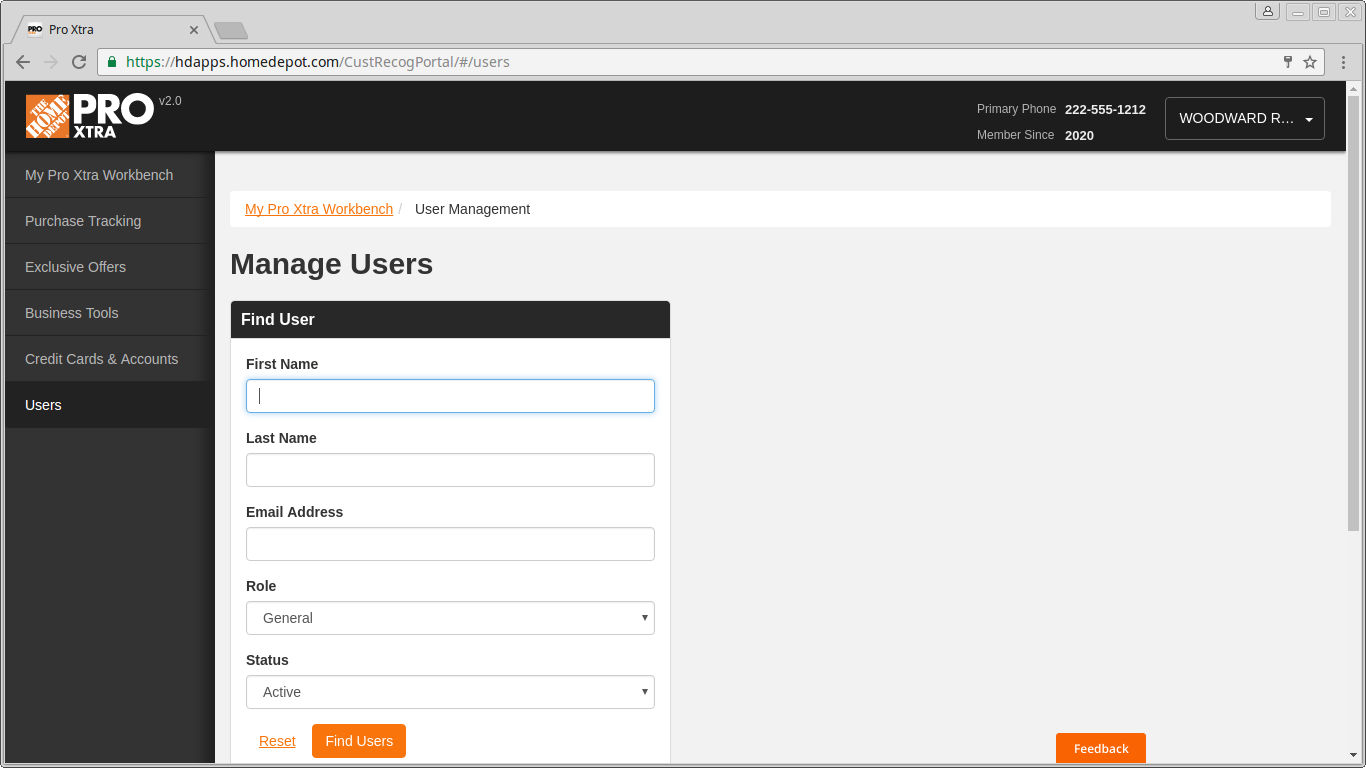 2. Add Your Credit Cards and Checking Accounts
Go to "Credit Cards & Accounts" to register your Credit, Debit, Pro Xtra Reloadable, or Gift Card or your Checking Account. You can customize Authorization levels with Actions and Modify if you want to override the Default setting. Cards that you register in your Pro Xtra Account do not automatically appear in your regular Home Depot My Account unless you add the same cards there also. Need employees to make purchases for you? Give them Pro Xtra Reloadable cards to keep track of their purchases. Receipts can only appear in one account, so you'll know it landed in the correct account associated with the tracked card.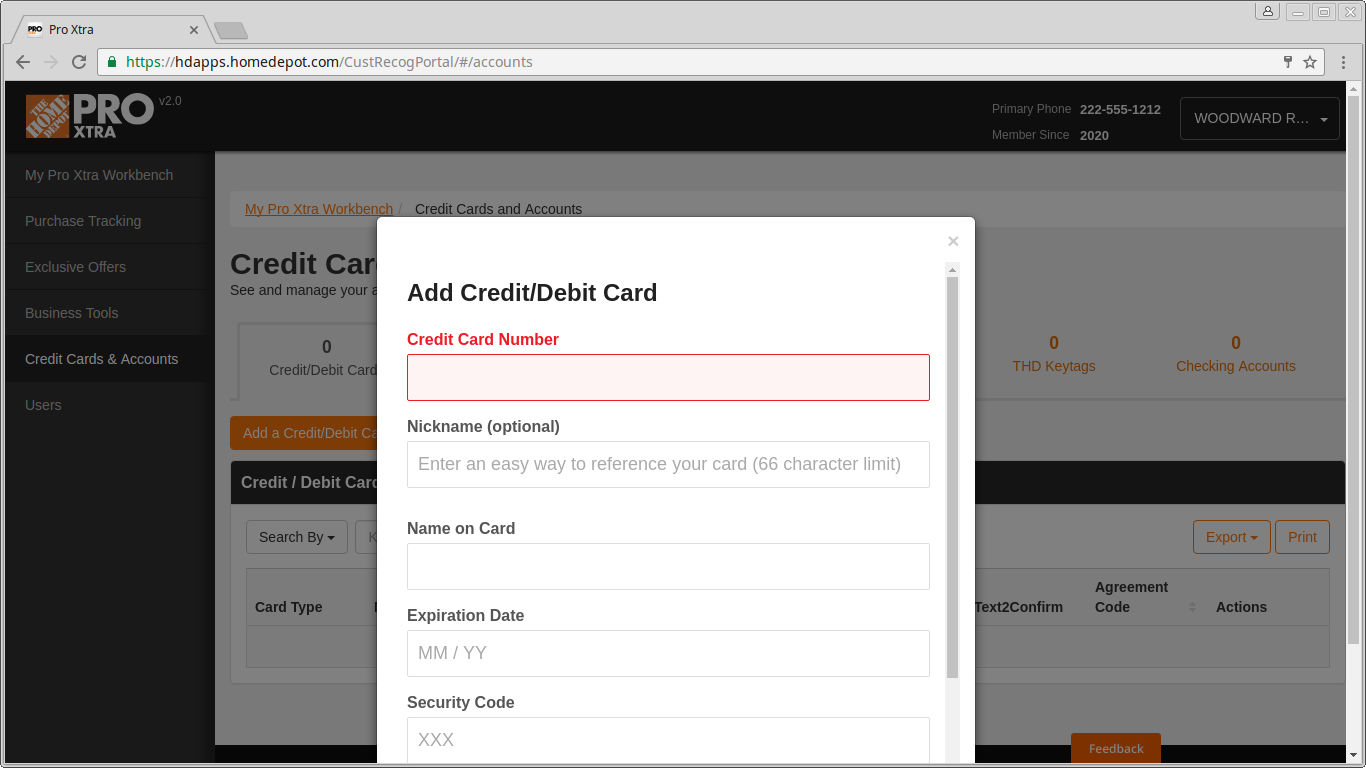 3. Your Next Purchase
At checkout, pay with any of your registered cards at the card reader or with a check. Enter your Home Depot ID# (If you didn't indicate one during sign up, the default is your phone number). Make sure to assign a Job Name or PO#. If you don't know or have one, just input something. You can always change it later if it isn't left blank.
You will usually get 3 receipts: a digital receipt in your account, one sent to your email by request, and a thermal paper receipt will print out at checkout. Your digital receipts will now appear in your Home Depot Pro Xtra account for any tracked transactions!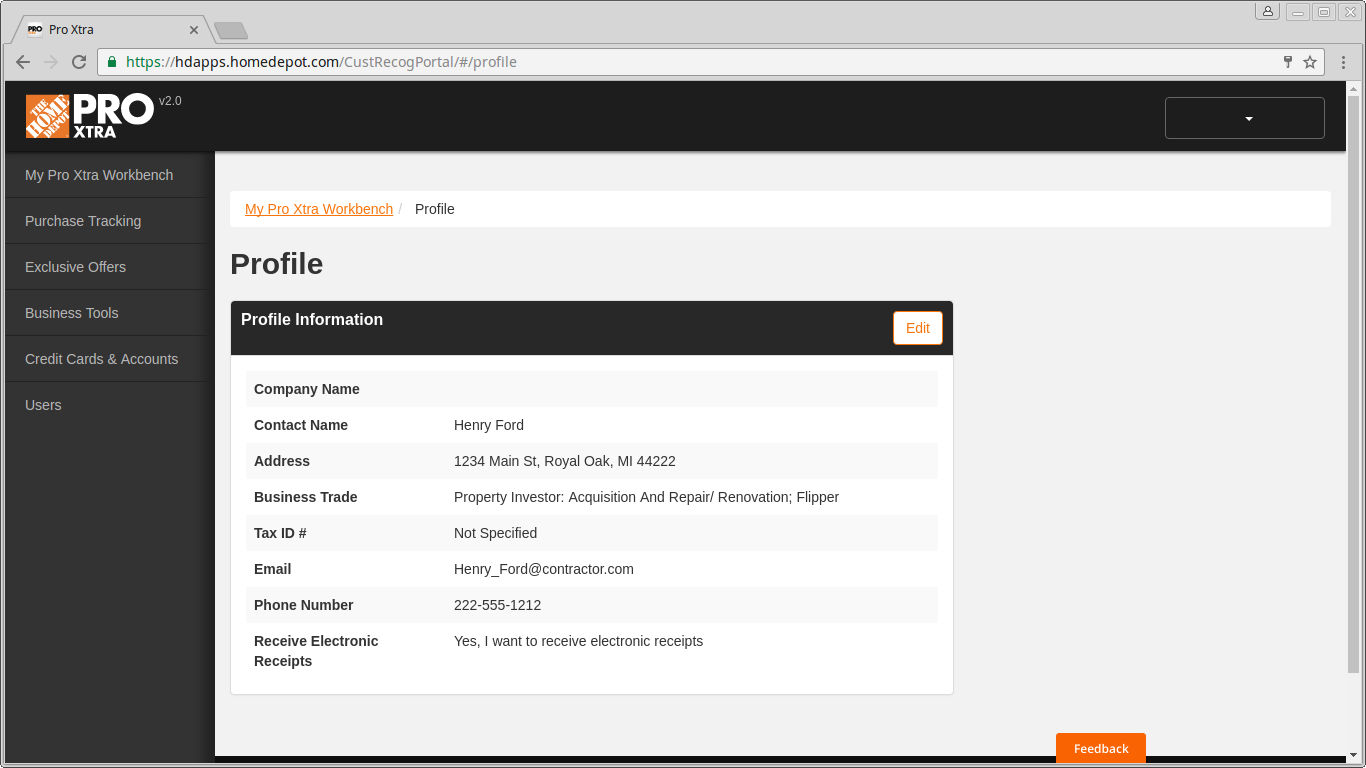 Pro-Tip: The card reader will prompt you if you would like your receipt from that particular purchase emailed to you or you can indicate how you would like all of your tracked receipts handled. Just go to your "My Pro Xtra Workbench" and click "Receive Electronic Receipts".
Another feature of Pro Xtra accounts is the ability to manually add cash receipts and non-tracked credit/debit/gift card receipts or check receipts to appear in your account. Under "Purchase Tracking", add an In-Store or Online receipt. You just need to input the following from a paper or emailed receipt: Store, Register, Transaction ID, Pre-Tax Amount, and Sales Date (up to 2 years). Receipts can not be added to more than one account. For lost receipts paid by a non-tracked checking account, the store can look up your receipt with your checking account number for up to 90 days.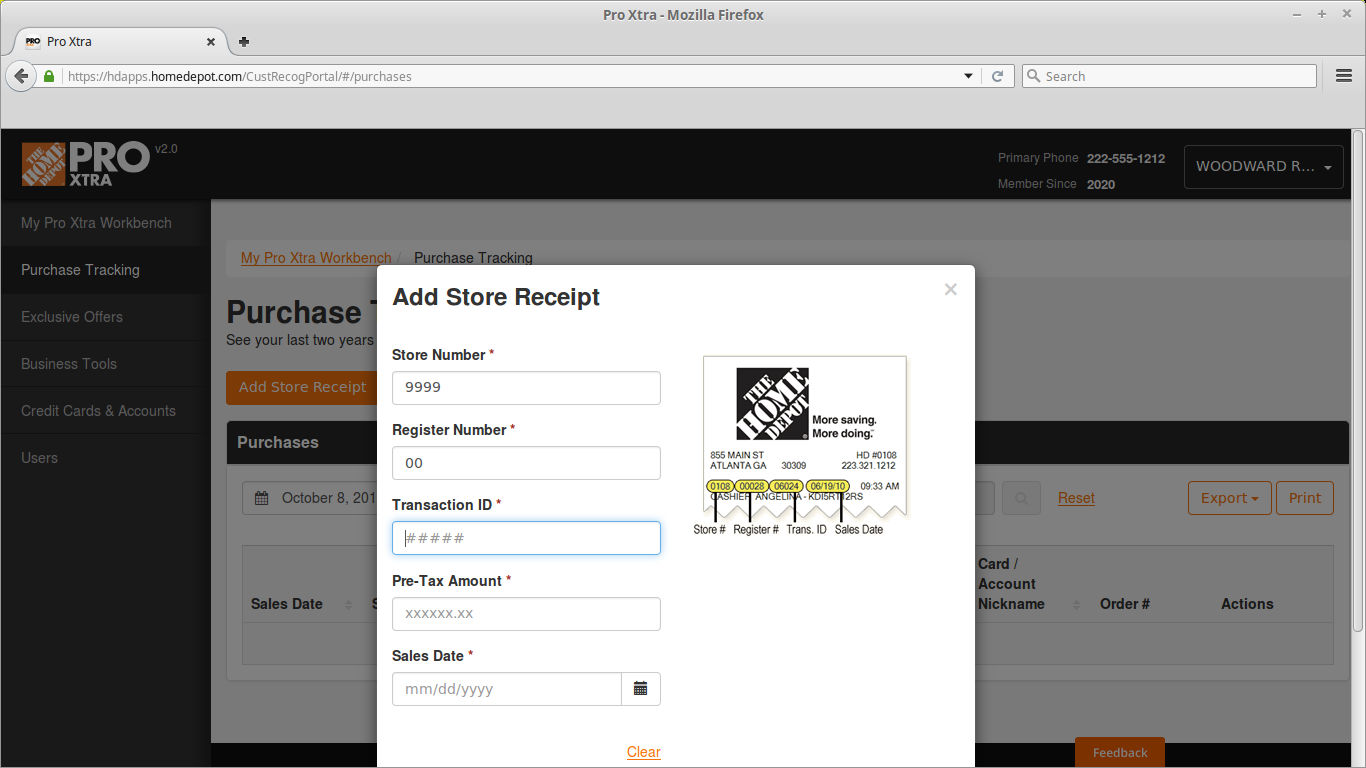 4. View or Print Your Receipts
Go to "Orders & Purchases" and click on "In-Store eReceipts". Your tracked purchases will all appear here. Any new transactions paid directly with the registered cards will display, including past transactions from up to 2 years. Choose a receipt, click on "See Receipt Details" and "View Receipt Image" to print a hard copy or export a pdf.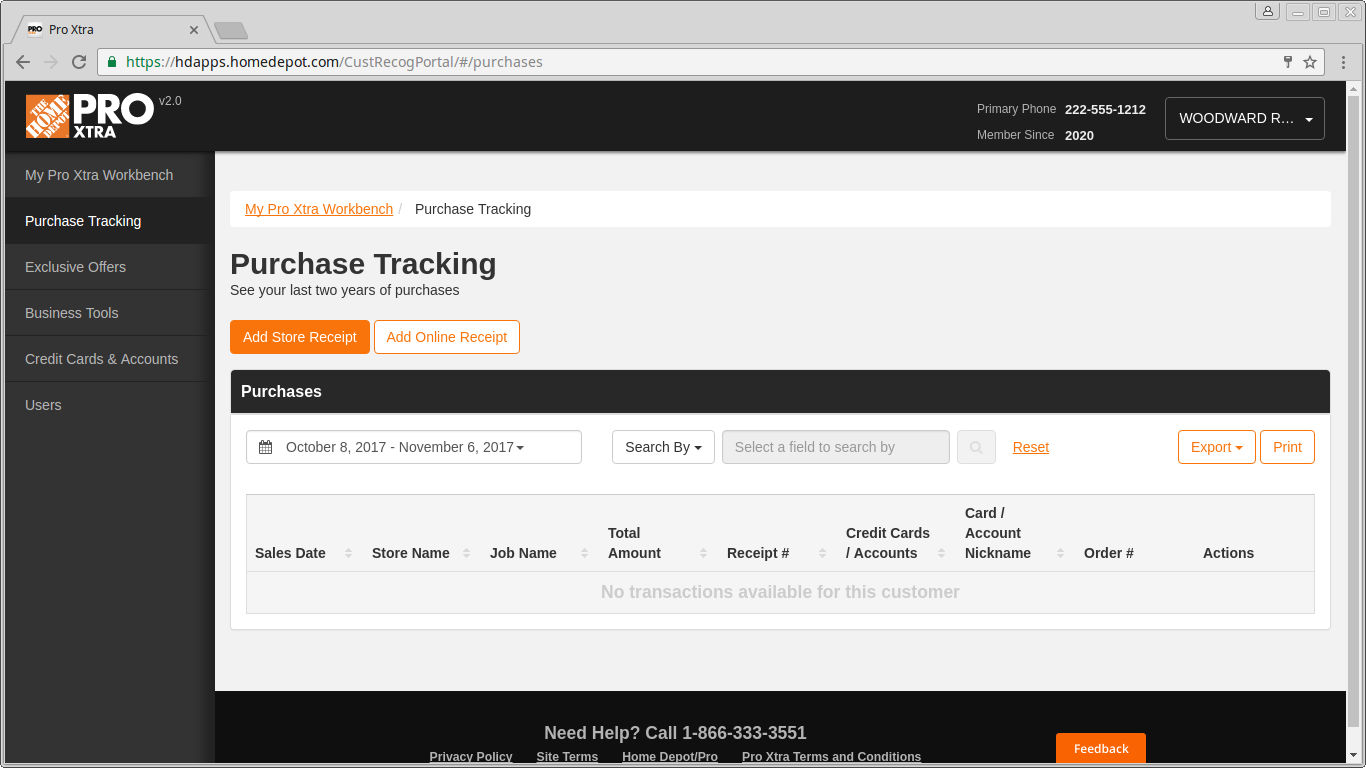 Pro-Tip: Under Business Tools you can view your spending by store, job, item, or dept.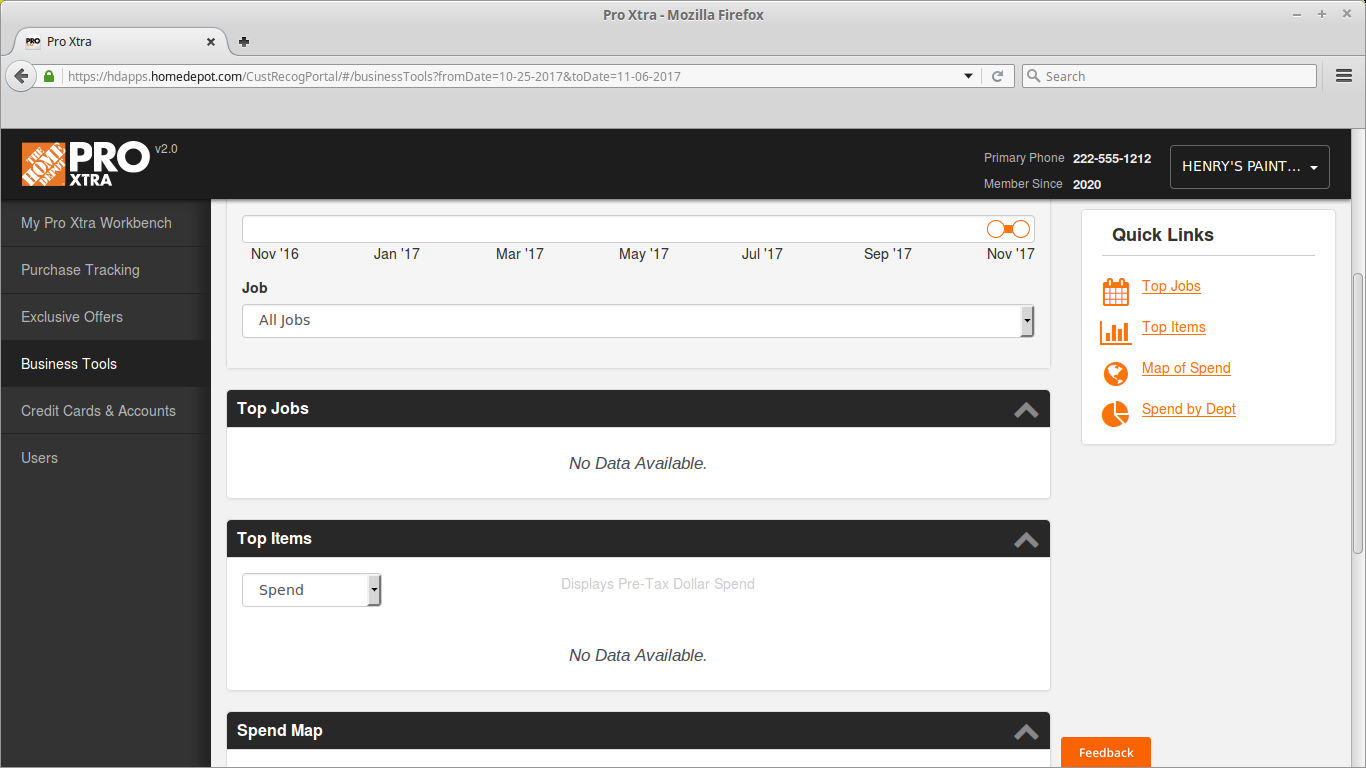 5. Automate with Greenback
Take your receipts to the next level by connecting your Home Depot Pro Xtra account to Greenback. Greenback automatically captures your receipt data from your Home Depot accounts, Lowe's, Amazon, eBay, Apple, and more on one dashboard and syncs them to Quickbooks, Xero, or Freshbooks. It's way easier to custom search, sync, or export with Greenback. And your bookkeeping will be hands-free since there's no manual data entry. Check out our Features to discover how receipts with an IQ can save you time and automate your accounting.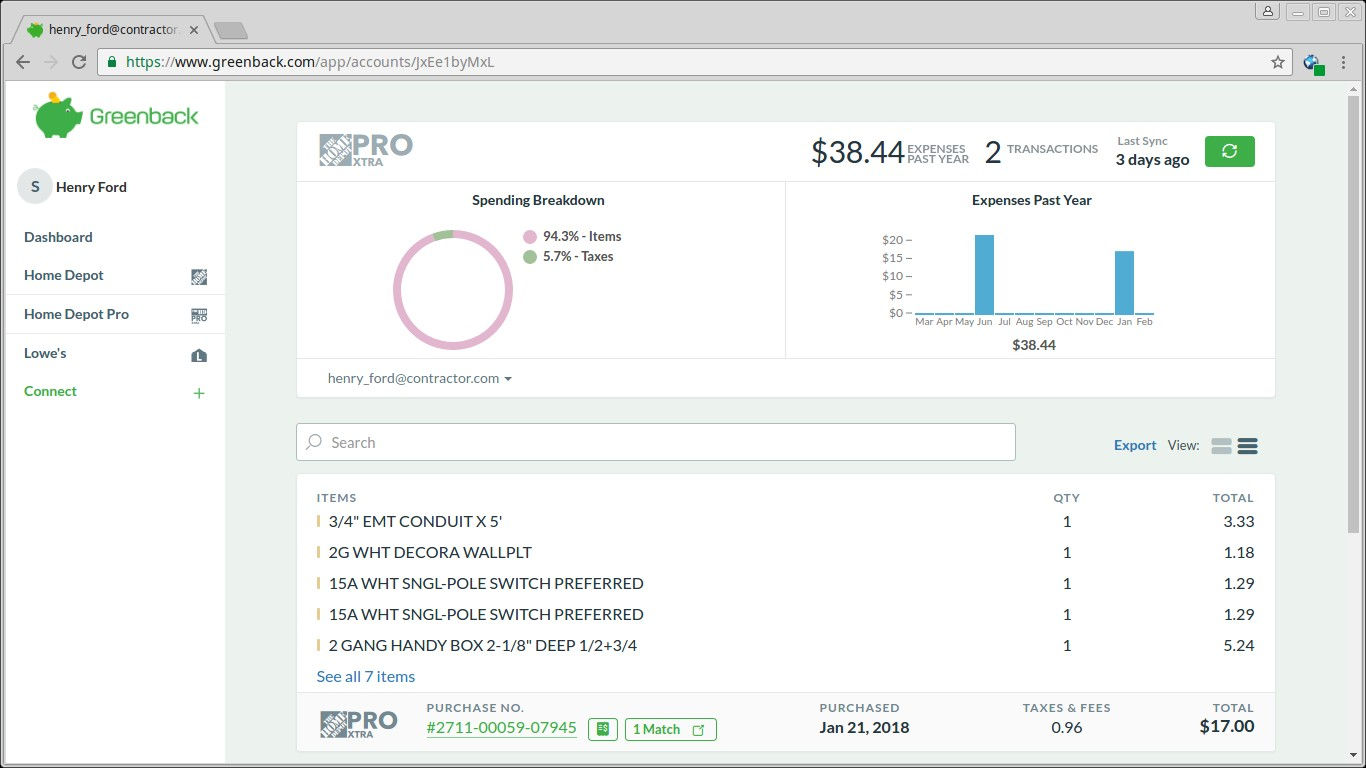 Home Depot® Branded Credit Cards
For more about Home Depot's consumer and commercial credit cards, read How to Automate Home Depot® Branded Credit Card Receipts
Apple Pay & Mobile Payments
For in-store purchases where they accept Apple Pay or other mobile wallets, transactions are basically anonymous and not tracked. Merchants never receive your identity or your actual credit or debit card numbers in their systems. Instead, your device is giving them a virtual account number. Nothing to identify you is stored on your device or on your mobile wallet service provider's servers to share with the store so it is not possible to track those receipts for you. It's similar to using cash. Greenback recommends sticking to regular credit/debit cards for in-store purchases so you can automatically track your receipts.