CONNECTED ACCOUNTING
How To Automate Your Online and In-Store Home Depot Receipts
Overview
Tired of misplacing, manually scanning/snapping a photo, or hunting down Home Depot receipts for bookkeeping, tax compliance, or invoicing? Whether you are a professional contractor, a DIY weekend warrior, admin assistant, or savvy shopper, we'll show you how to automate both your in-store and online Home Depot receipts. Receipts will be automatically tracked for you every time you make a purchase. If you already have a Home Depot My Account or are considering creating one, then you are in the right place.
What About Past Receipts?
Did you know that you can get receipts from discontinued credit cards, closed credit cards, and empty gift cards from the past 2 years from Home Depot? This is a great feature for catching up on your record keeping or if you are looking for receipts that you need to reconcile.
Storing Receipts for Taxes
You need to retain your receipts for a minimum of 3 years or more for tax purposes yet most vendors have limited storage and only store your receipt data for 2 years or less. Why not control how long you store your own receipts and where? And aggregate all of your receipts from all of the places where your business shops the most rather than just one. You'll not only have a clearer view of your daily spending per project or PO#, but you'll also improve tax compliance and be prepared for a pre-audit or tax-audit.
1. Sign Up/Login to your Home Depot My Account
Open your browser and go to https://www.homedepot.com/ then click on "My Account" to Register for a regular account or Sign In. Complete the "My Account Registration" form and choose your Subscriptions.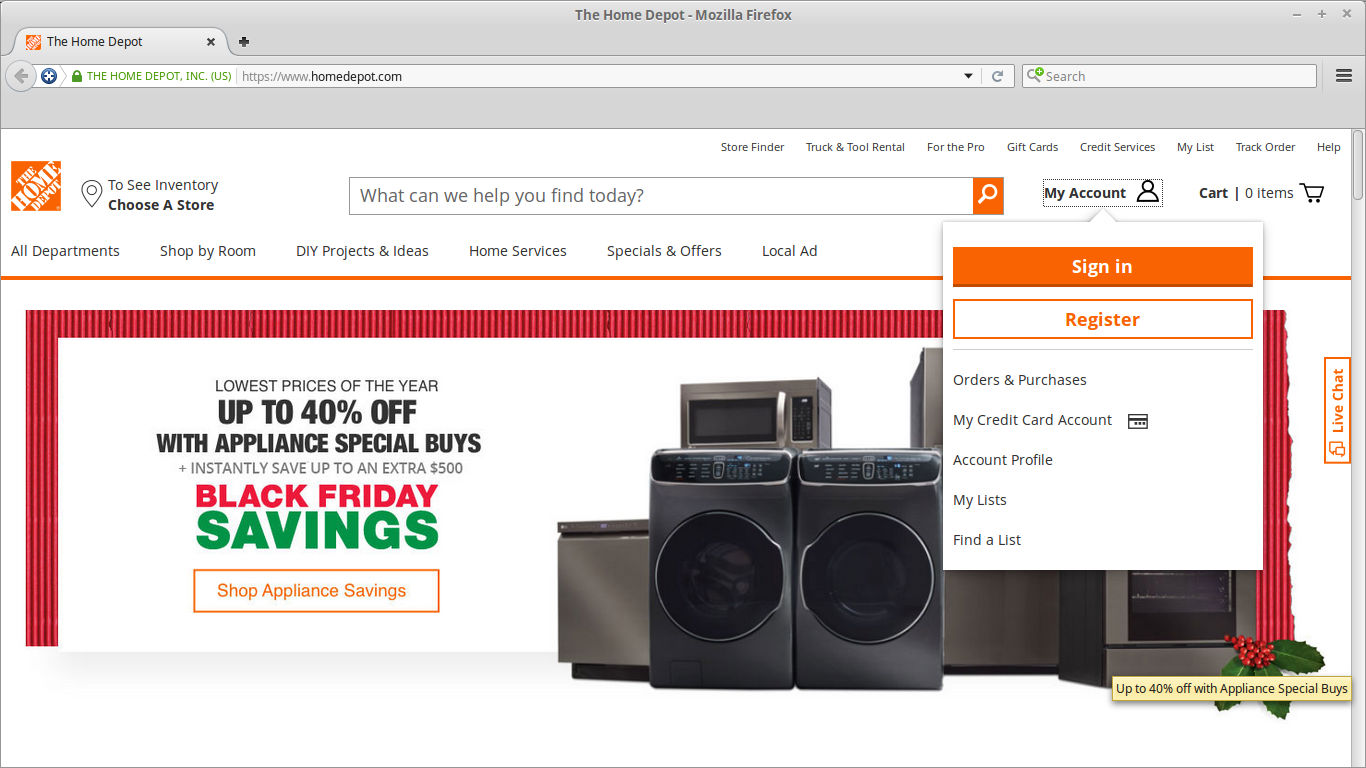 2. Add Your Credit/Debit Cards
Locate your Account Profile by going to "Welcome", "Hello,..." or "My Account" and then "Account Profile". You may be asked to sign in again.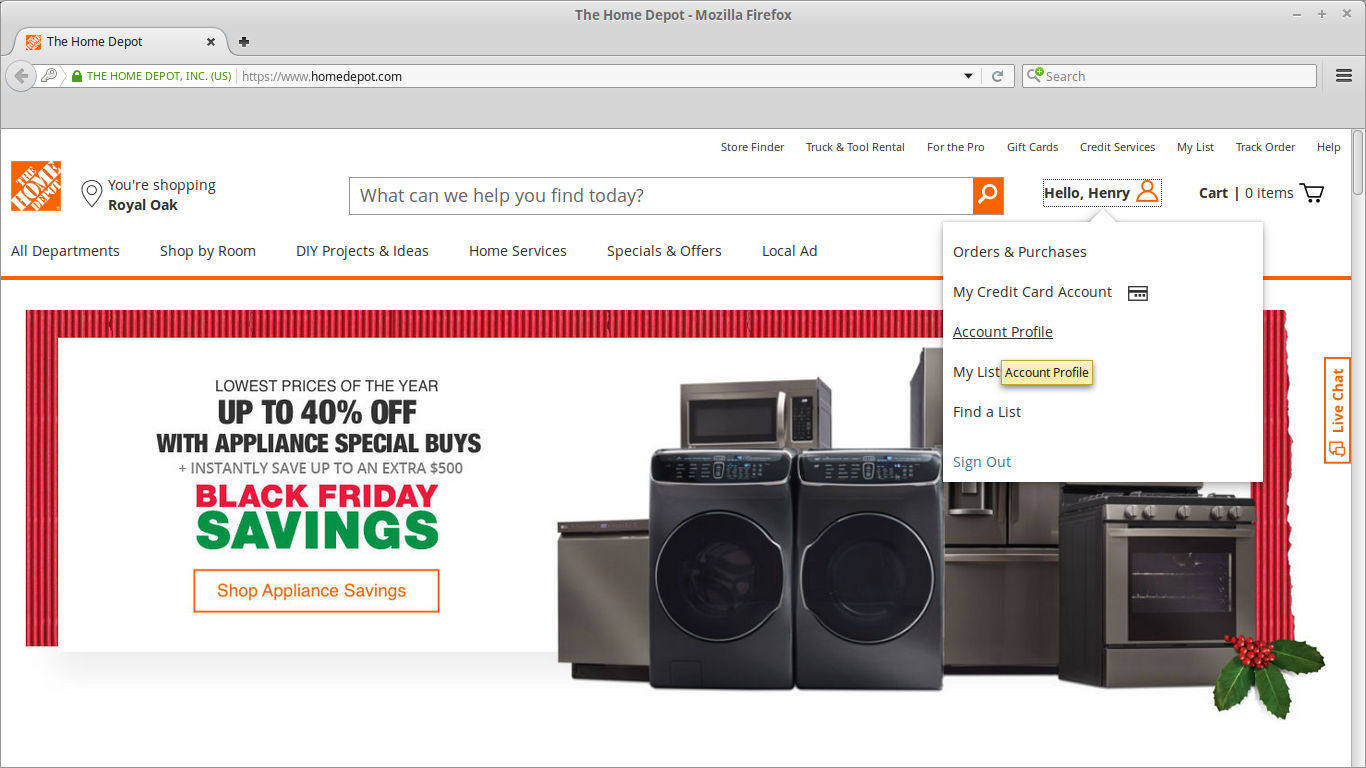 Find your Account Information and click on "Saved Credit Cards". In the "My Credit Cards" area, enter any current credit cards, reloadable Home Depot cards, debit bank cards, or gift cards that you would like to track.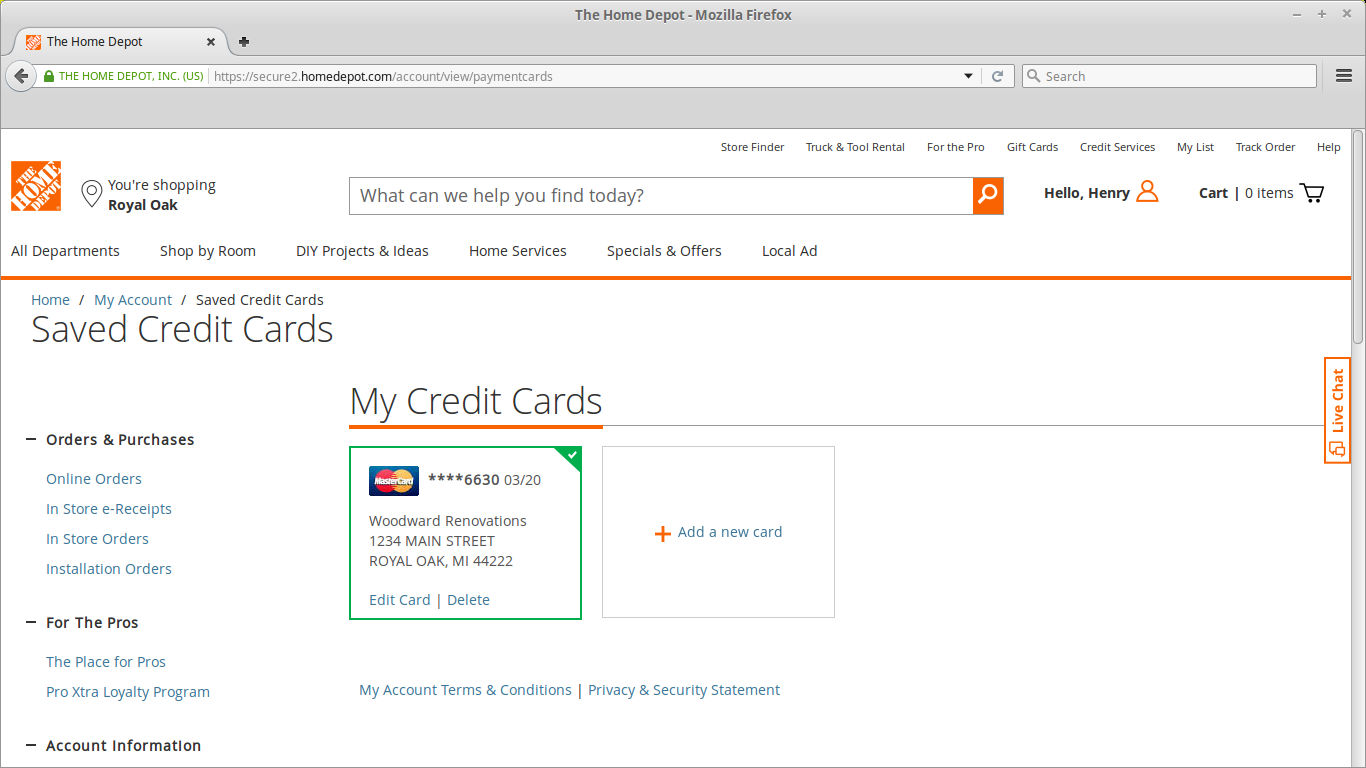 Pro-Tip: Home Depot will even let you add expired credit/debit cards to help you find and track past transactions. If you were/are issued new cards with the same account numbers and new expiration dates and security codes, there's no need to enter your expired or invalid credit/debit card details. You only need to enter the new card details in the "My Credit Cards" area.
3. Your Next Purchase
At checkout, pay with any of your registered cards at the card reader. You will usually get 3 receipts: a digital receipt in your account, one sent to your email by request, and a thermal paper receipt will print out at checkout. Your digital receipts will now appear in your regular Home Depot account for any tracked transactions!
Need to track receipts for purchases made by cash or check? If you have the original receipt, Home Depot will let you manually add them to a Pro-version account. Check out our Home Depot Pro Tutorial for more info.
4. View or Print Your Receipts
Go to "Orders & Purchases" and click on "In-Store eReceipts". Your tracked purchases will all appear here. Any new transactions paid directly with the registered cards will be displayed, including past transactions up to 2 years.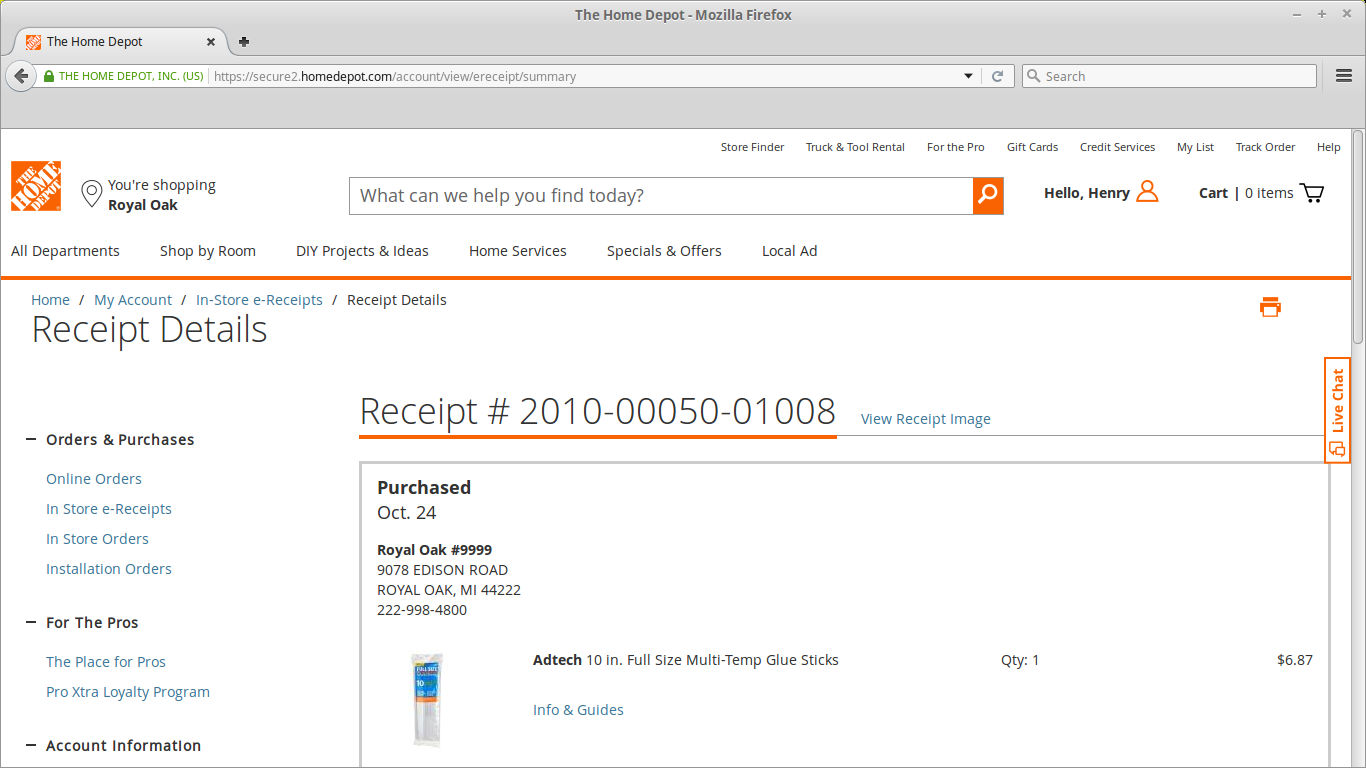 Choose a receipt, click on "See Receipt Details" and "View Receipt Image" to print a hard copy.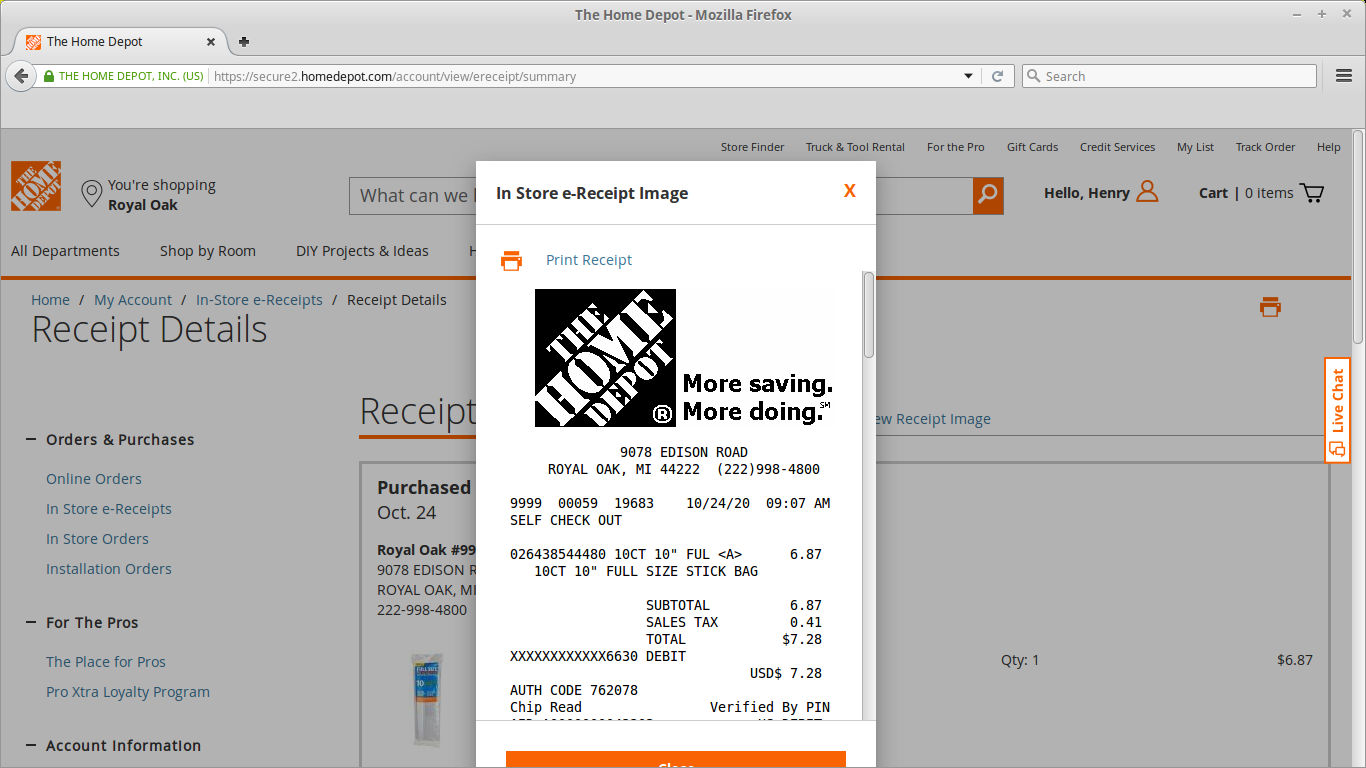 5. Automate with Greenback
Take your receipts to the next level by connecting your Home Depot account to Greenback. We'll sync your Home Depot receipts electronically and aggregate them with other vendors you buy from as well.
Greenback is an easy to use, powerful app for small business owners, bookkeepers, and accountants. Watch video of receipts getting fetched How to Connect a Vendor. Anyone who purchases from Amazon, Home Depot, Lowe's, eBay, Apple, etc can save time, and money, and improve tahttps://www.greenback.com/blog/automate-home-depot-pro-xtra-receipts/3x compliance. Greenback is the only app on the market that automatically extracts absolutely every detail of your purchase, organizes it, and makes it searchable in a simple dashboard – they are receipts with an IQ. You can Get Started in a few minutes.
Apple Pay & Mobile Payments
For in-store purchases where they accept Apple Pay or other mobile wallets, transactions are basically anonymous and not tracked. Merchants never receive your identity or your actual credit or debit card numbers in their systems. Instead, your device is giving them a virtual account number. Nothing to identify you is stored on your device or on your mobile wallet service provider's servers to share with the store so it is not possible to track those receipts for you. It's similar to using cash. Greenback recommends sticking to regular credit/debit cards for in-store purchases so you can automatically track your receipts.
Learn More