Updated: January 25, 2021
If you plan to export your sales or expenses to an accounting file such as QuickBooks or Xero, you will need to first connect the file within Greenback. In addition, connecting an accounting file on Greenback is important as it allows the software to intelligently prepare for how data will flow from Greenback to your books.
Once an accounting program is connected, Greenback references your accounting plan's supported features, chart of accounts, products & services, SKUs, customer lists and more when exporting data from Greenback to your books.
Click the Accounting icon >> New >> Accounting.

Select the accounting program you would like to connect.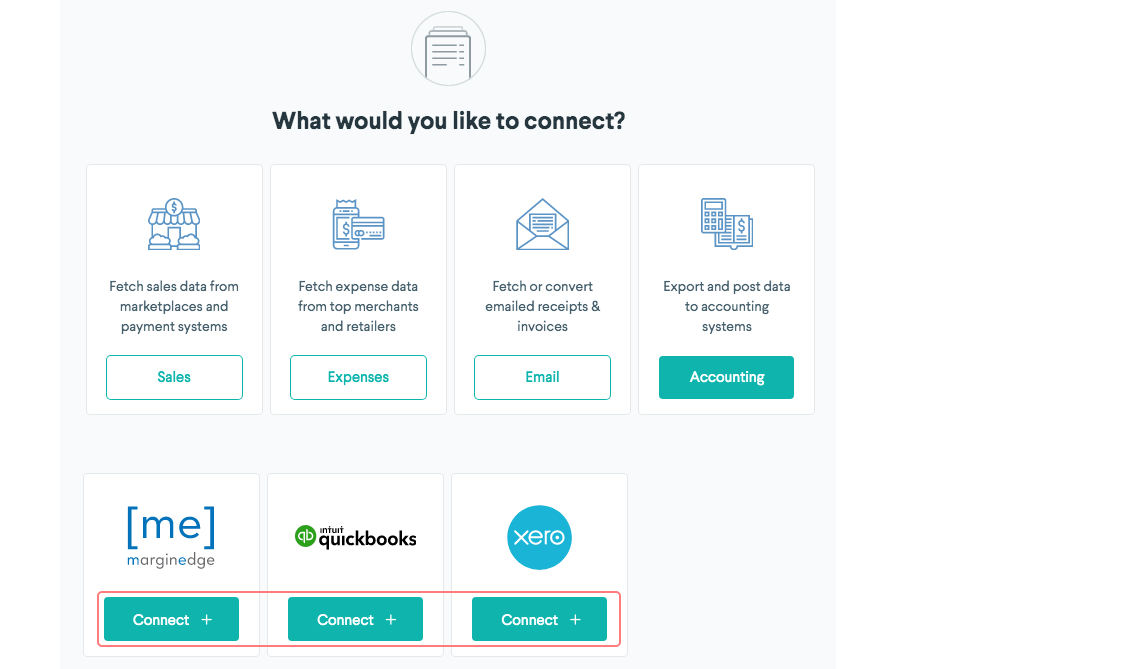 Follow the instructions to authenticate and approve the connection to Greenback. You now see the connected accounting files under the Accounting menu.

Now that you have connected an accounting file, learn how to ->configure your accounting file export preferences.