Rollups are one of the many automation features from Greenback. They provide an exportable summary transaction for each transaction type (sales, expenses, refunds, and reimbursements) based on time or settlement amount while still allowing you to route individual transactions to their desired categories.
Customizing your time-based (temporal) Rollups is available today. Settlement-based Rollups are coming soon!
A high volume of transactions is usually a good thing - but sometimes it makes more sense to focus on the overall accounting data. Greenback Rollups gather your transactional data and merge it into one of four summary transactions: sales, expenses, refunds, and reimbursements.
Before Rollups, you would have multiple highly detailed transactions to look at and multiple exports to your accounting software.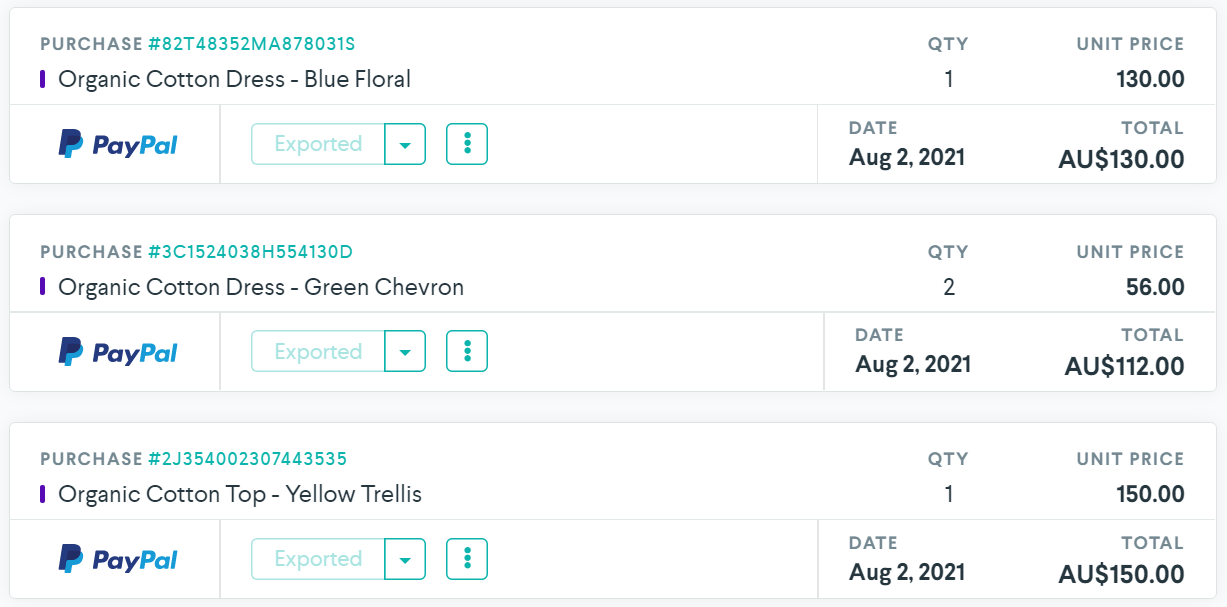 After Rollups, you now have those same highly detailed transactions, but consolidated into a single summary transaction with a single export to your accounting software.

Greenback's Rollups are wonderfully unique because of the granularity of the data that remains associated with each transaction. Delivering comprehensive summary transactions is just another way Greenback strives to make accounting easier! If something is amiss when it comes time to reconcile, sales, expenses, refunds, and reimbursements can be singled out within Greenback's pre-accounting data.
Export each transaction to the desired account within your accounting system, but without all the noise.
Greenback helps you remain compliant by associating all the original data from your marketplaces and payment providers to your summary transactions allowing you to see the data you want to see while keeping the data you need to keep.
To request temporal transaction Rollups, email support@greenback.com. Our dedicated support team will enable this feature on your account!