CONNECTED ACCOUNTING
Greenback Features and Tips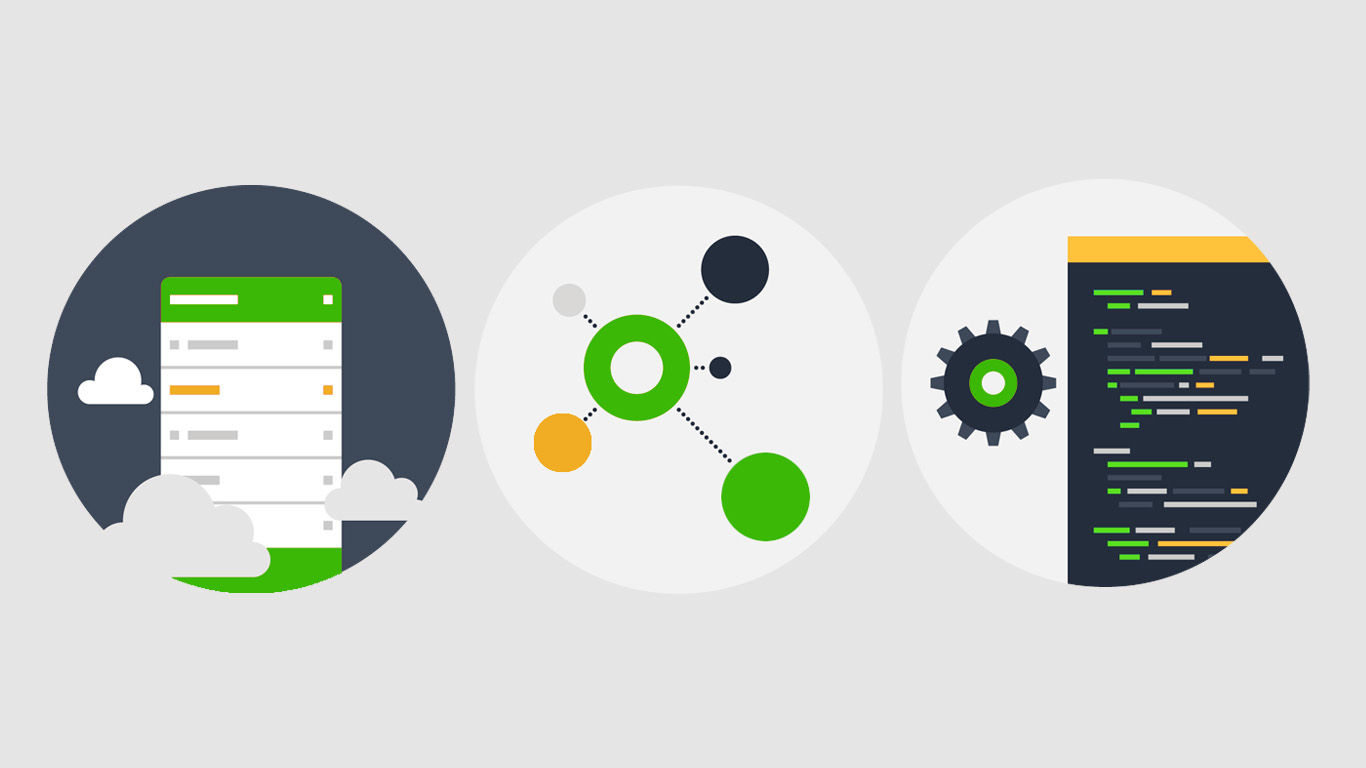 Sign In
Sign in with QuickBooks
To access Greenback from QuickBooks Online, go to Apps in the left nav, and then the My Apps tab. Select Greenback and click on Launch in the dropdown (if needs reconnected, you will get a Connect prompt).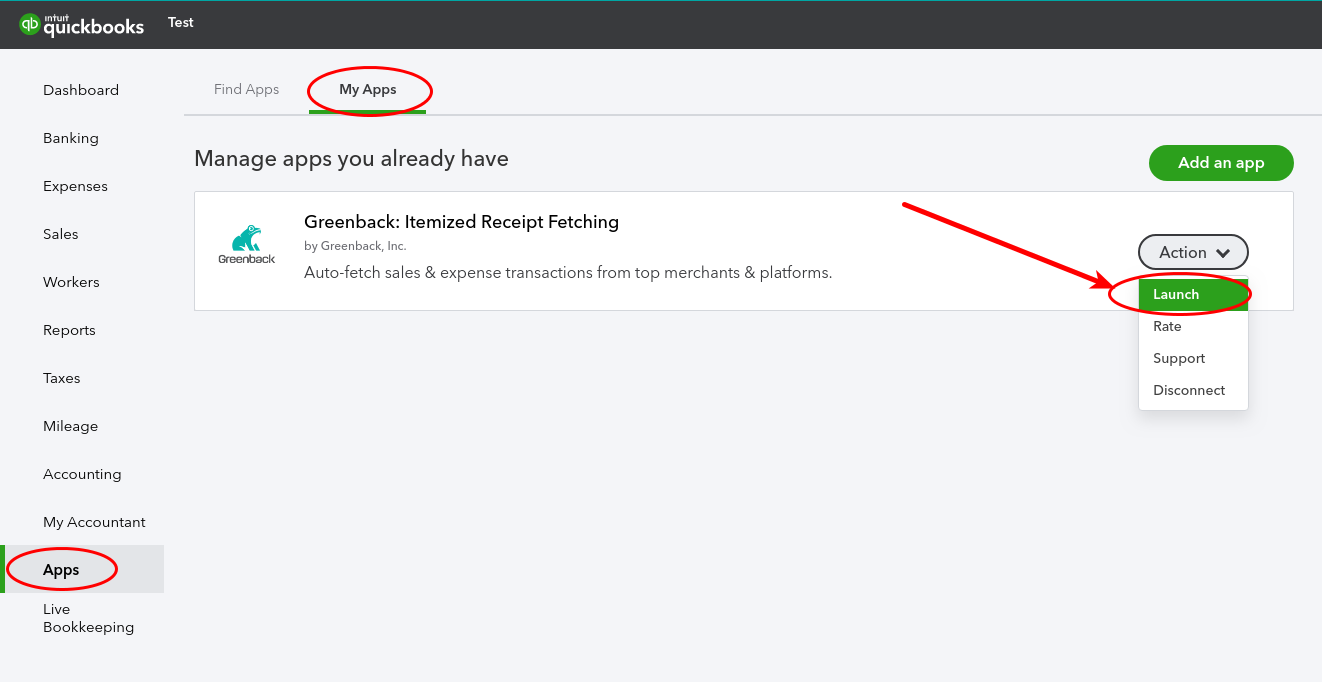 Sign in to Greenback from QuickBooks Online with our "Single Sign On" feature. Just click Launch under My Apps.
Accounts
Share an Account with Another User
Sharing an account with someone gives them full access (except admin rights) to each integration (e.g. Home Depot) you share. From your dashboard, click on the integration in the left nav, then click on the gear icon in the top right. Next, click on the "Collaborators" Tab. Input the email address of who you want to collaborate with such as your bookkeeper, or accountant. They will be prompted to create their own Greenback account with their own login credentials. You can keep an integration private by not sharing it. They can only access the ones you specifically shared.

Click on the gear icon to manage your account.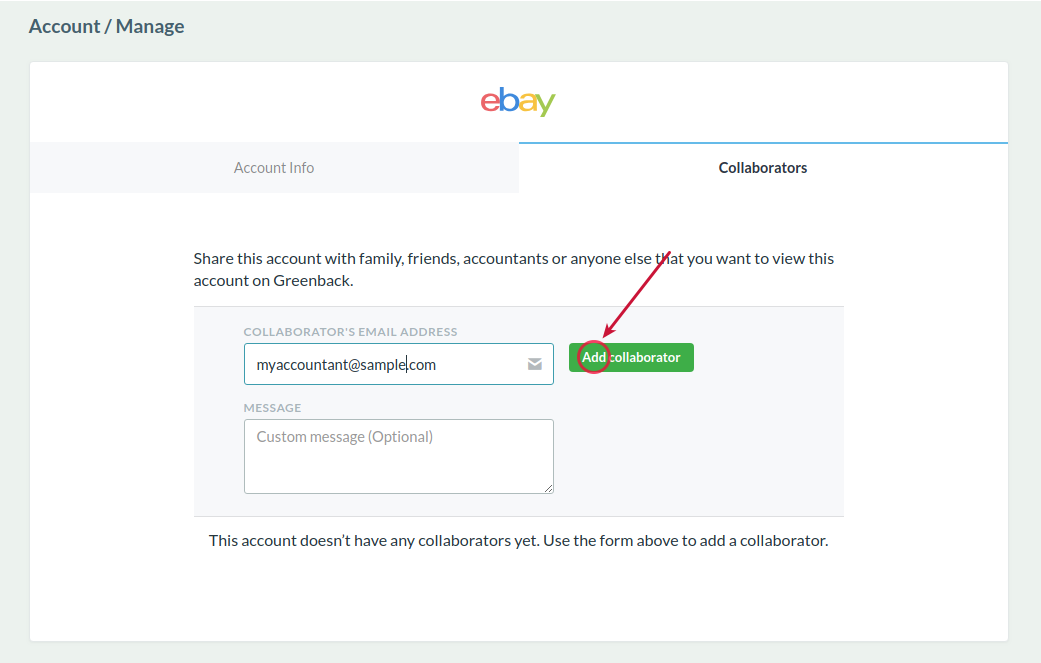 Click the "Add Collaborator" button to send a request to the email address you want associated with your integration.
Two-Factor Authentication
Two-factor authentication is the security method an account (e.g Amazon, Uber) uses to confirm your identity in order to permit access. When connecting a new account, make sure to wait up to 1 minute for the code prompt to appear. You will receive a push notification via text, phone, or email with a temporary code that expires in 3 minutes. You only need to input it once to complete your setup. If you have an authenticator app, be sure to check there for your code. Occasionally sites require you to re-authenticate due to account inactivity or updates.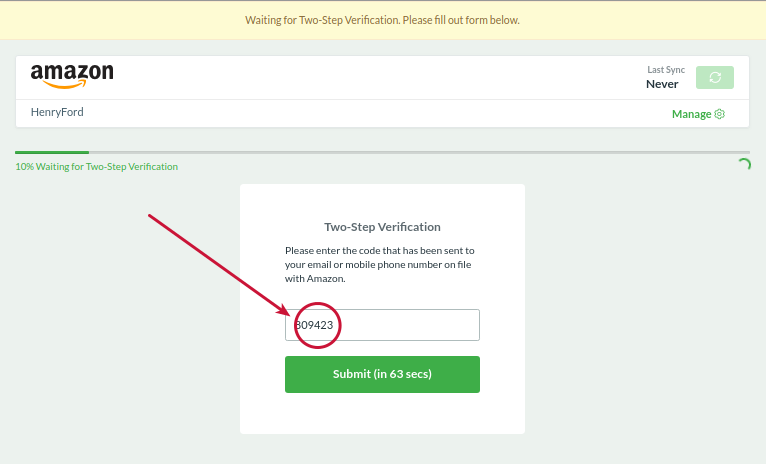 Enter your temporary verification code for accounts with two-factor enabled.
Transactions
Original Receipts
An original receipt is a PDF file from an upstream integration (e.g. Amazon) that is usually provided in your Order History. The original receipts provided by this authoritative source are shown in your Greenback transaction feed with a special callout. If an original receipt is available, a receipt icon will be visible on that specific transaction.

Click on the receipt icon to view or download it.

When the upstream integration (or transaction type) doesn't support or provide original receipts (e.g. Etsy), you can take advantage of Greenback-generated receipts for a digital audit trail and tax compliance.

Click on the transaction # number to view or download the Greenback-generated receipt.
Original VAT Invoices
An original VAT invoice is a PDF file from an upstream integration (e.g. Amazon) that is usually provided in your Invoices tab. The VAT/GST/HST/PST invoices provided by this authoritative source are shown in your Greenback transaction feed with a special callout. If a VAT invoice (created by the seller) is available, an invoice icon will be visible on that specific transaction.

Click on the VAT invoice icon to view or download it.
Search Transactions
Faceted Search Engine. View our blog article: Greenback's Flexible, Powerful Search
Accounting
Reconciling Payouts and Transfers
Some accounts hold funds on your behalf and periodically transfer payouts (e.g Etsy sales, Stripe payments) to one of your bank accounts. It's important to remember it's a revolving balance of cash and not always a clear cut batch of settled transactions. There could be sales, holdbacks/reserves, miscellaneous credits/debits, time zones, cut-off times etc. For example, a sale occurring at 1:00 PM may not be included with a payout initiated at 1:02 PM.
Payouts are simply cash transfers from one account to another. Not a batch of transactions. It's the same as transferring cash from one personal bank account to another. You are transferring money. Payouts from Etsy or Stripe are just transfers of money from one account to another too. But how do you reconcile the transfers and feel confident you've accounted for everything?
The best practice is to reconcile overall balances and net-profits. If Greenback's total sales, total expenses, and net-profits match for example your Etsy shop statement, then you've reconciled the Etsy -> to Greenback data is 100% accurate. When you export all of your transactions, then you've reconciled the Greenback -> to your Accounting Package (optional) data is also 100% accurate. Therefore, Etsy -> Greenback -> Accounting Package is reconciled. Additionally, if you've setup an Etsy Shop funds account in your Chart of Accounts, then the balance in your Etsy shop should match it. The only exception would be a payout currently in-flight (since bank transfers can take a few days).
Handling Deposits on Your Bank Feed
If you have bank feeds setup in your accounting package, you'll have transactions (deposits) appear that represent the payouts from your selling platform. You may notice that Greenback doesn't create any transfer types of transactions on our platform or export any to your accounting package either. In order to simplify the processing of your bank feed, we chose not to track the transfers.
Here's why. First, if you sync and import your bank feed before exporting your data from Greenback, we would need to find a match during the export. Otherwise you'd have a possible duplicate transfer. Second, in the reverse direction, if you export from Greenback first and then import your bank feed, you'd need to hope your accounting package finds a match. Based on our product research, rather than introduce this scenario, we decided it's best to let your bank feed be the authoritative source of transfers.
Since Greenback exports the sales & expense data--while we leave the transfers to your bank feed--every deposit in your bank feed can be simply marked as a transfer on your books. Your accounting package may either remember you did this after the first time, or you can setup a rule to have it do that every time.
Integrations
Connecting Greenback + Stripe
From the Greenback dashboard, click "Connect" in the left nav, find Stripe and click on "Connect", and click Connect again. You'll be redirected to Stripe where you can follow the steps to authorize Greenback to connect to your account eg: Connect My Stripe Account.
Once you've completed that, you'll be redirected back to Greenback where an initial sync will complete. You will see your sales, payment processing/merchant fees, purchases, refunds, etc. if you have any.