Updated: January 26, 2021
Global e-commerce is complex. This article provides an overview of the three key tasks necessary to best configure your e-commerce accounting file transactions.
-> Create Clearing Accounts Guide
When exporting sales transactions to QuickBooks Online (QBO), Greenback maps your itemized sales to the Product/Service items configured within your QBO account. All sales exported to QBO must map to a product/service item. Each Products & Services record is directly correlated to an account from your Chart of Accounts in QBO.
When exporting sales to Xero, Greenback allows you to map your sales to a Product & Service item, revenue account, asset account, equity account, expense account or liability account.
Regardless of the accounting program you are using, it is good practice to configure your product & service items before exporting transactions from Greenback. By mapping your sales to a product or service, you make full use of the reporting capabilities provided by your accounting program. In addition, mapping your sales to a product or service is imperative if you plan to use your accounting program to manage inventory.
-> Step by step guide to adding products & services to QuickBooks Online.
-> Step by step guide to adding products & services to Xero
If you plan to use your accounting file to track inventory, it is important that you configure your product items properly. In addition to automating your accounting, Greenback also helps you automate the tracking of your inventory (when inventory is properly configured within your accounting file).
In Xero, inventory is tracked through Items. These can be found under the Products and Services section in Xero. As mentioned earlier, you'll need to add all of your products as an item in Xero. You'll also need to enable Tracked Inventory for the items. Here's how:
Navigate to the Products and Services page.
This will display your current Products and Services.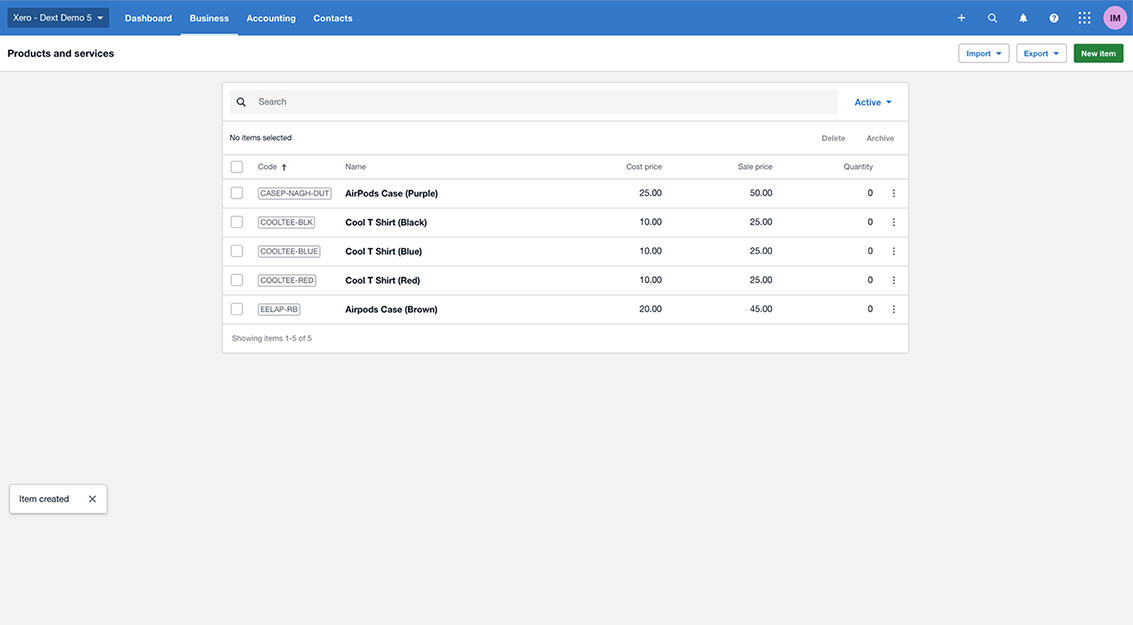 Do add a new product or service, select New Item
Fill in your product or service details. Make sure you enable Tracked Inventory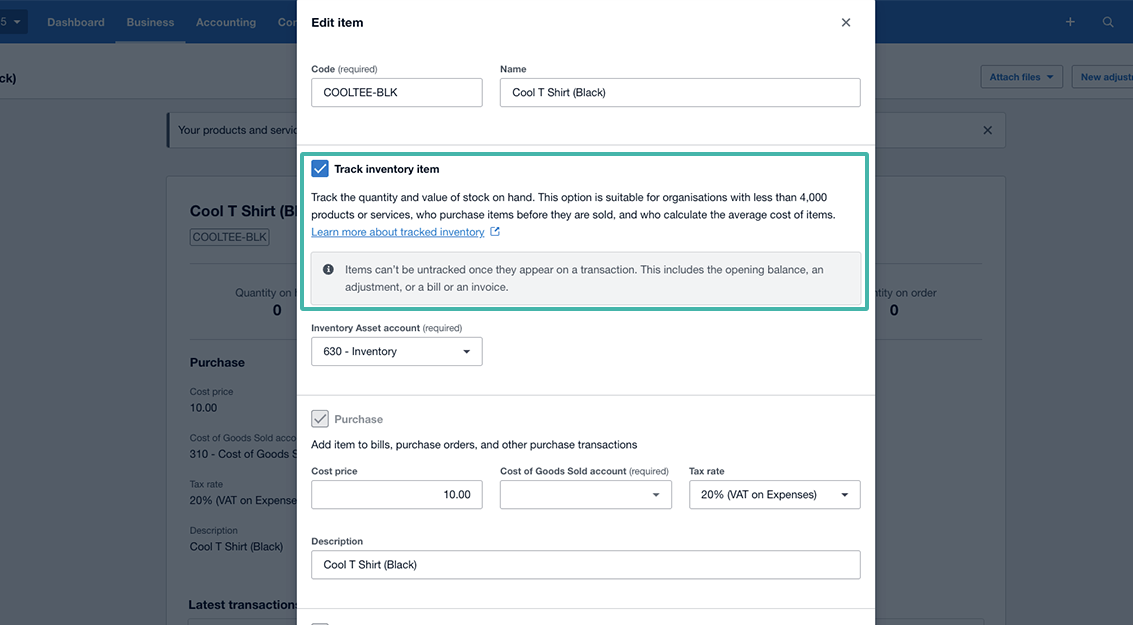 Want to track COGS? Take a look at our article here, detailing COGS and how it works with Commerce.