Connect your Amazon Business account to Greenback using the following steps:
Log in to your Greenback account
Go to Connect an account > Expenses > Amazon Business > Connect +
Click Connect
If you are not already logged into your Amazon Business account, you are then prompted to log in with your credentials. This authenticates the connection between Greenback and Amazon.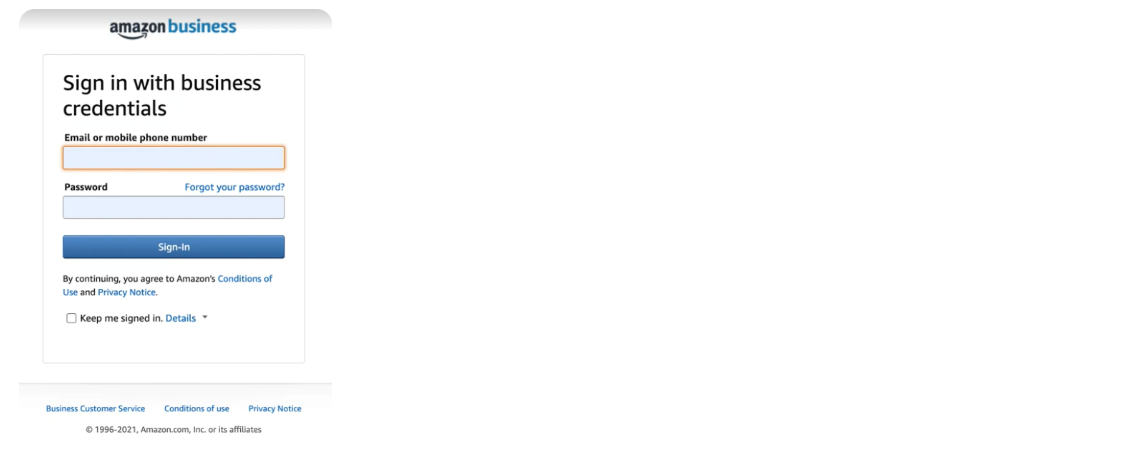 As part of the authentication process, allow third-party access for Greenback by clicking Allow.

You are then redirected to Greenback where your most recent transactions begin to sync.
Transactions not syncing? Let's re-authorize your connection to Amazon Business. Log in to your Amazon Business account. Navigate to your "Active apps with access to your Amazon Business data" menu. Find Dext Commerce (Greenback), click the Actions dropdown then "Remove Access". Reconnect Greenback to Amazon Business using the steps above. If syncing issues still occur, open a support ticket by e-mailing support@greenback.com.
Greenback fully supports Amazon Business in these regions.
If you are in need of your historical transactions, Greenback can gather those for you. At your request, Greenback can fetch up to 30 months of historical Amazon Business data for you.
Learn more about gathering your historical transactions
Greenback gathers all data associated with each transaction from connected integrations.
Amazon Business provides:
Normal transactions
Line items
Buyer name
Buyer email
SKUs
ASINs
Product IDs
Reference IDs
Payments method
Taxes
Shipping
Discounts