Connect your Xero account to Greenback using the following steps:
Log in to your Greenback account
Go to Connect an account > Accounting > Xero > Connect +
Click Connect
Xero offers different methods of authenticating your connection. If you are not already logged into your Xero account, you are then prompted to log in with your Xero credentials. This authenticates the connection between Greenback and Xero.

You may also establish the connection using a third-party authentication app.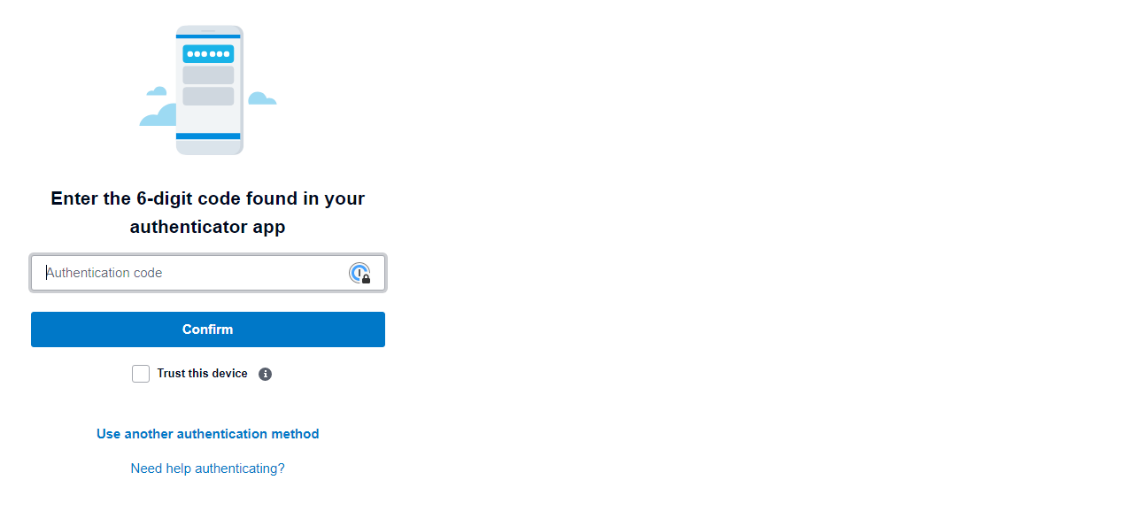 As part of the authentication process, allow third-party access for Greenback by clicking Allow access.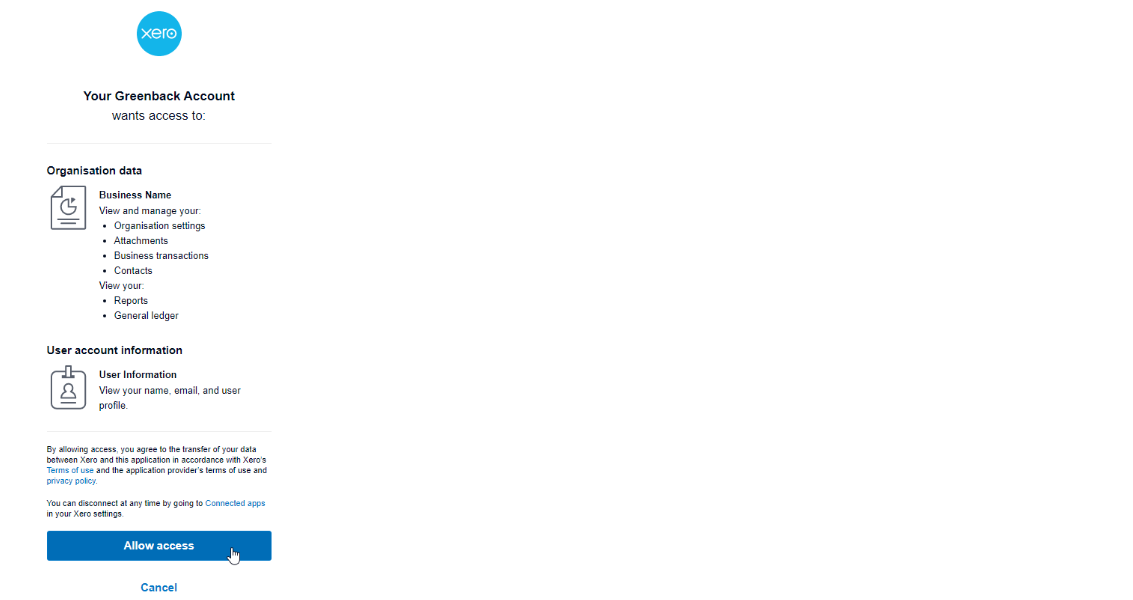 You are then redirected to Greenback where your Xero accounting file will sync.
Greenback currently supports all regions in which Xero operates.
Greenback provides real-time Xero data once your connection is established. Updates to your accounting file will be reflected on Greenback after a sync takes place. Data that is shared between Xero and Greenback is as follows:
Chart of accounts
Tax rates
Invoices
Type and accounts
Line item accounts
Greenback syncs data with the idea that your Xero file is the primary information source. If the need for a new account, category, product, or product information exists, use Xero to update accordingly. Greenback will pull in this new information at the next sync. For immediate results, click the Manual Sync button from the accounting menu.
Understanding the variety of accounting and business needs, Greenback offers customizable export options to maximize the use of your Xero accounting file. It is highly recommended to adhere to your preferences once established. Changing preferences during the course of business could result in unfavorable accounting data.
Learn more about Export Preferences
After exporting transactions from Greenback to Xero, find a link within each Xero entry that relates to the original receipt. Whether you manually export transactions, use Auto Exports, or Rollups, these convenient hyperlinks take you directly to the data that is continually maintained in Greenback.
Due to API limitations, Xero caps the number of transactions that can be exported from Greenback to your Xero accounting file. That number is roughly 2000 transactions per day.
Consider this number when planning for your historical Catch Me Ups or your high volume of daily transactions. Greenback will absolutely export your transactions, but within the bounds of Xero's limits - meaning it may take a few days. Keep this in mind when time-sensitive data is needed.
Rollups, a Greenback feature that summarizes your transactions, is a suitable alternative to this issue.