It's easy to export transactions from Greenback to your accounting file! The fields in the export process mirror your accounting program's fields, making the export process flawless. Also, Greenback can attach the original receipt (when available), search for matches or duplicates when exporting, and will sync any setting changes you make in your accounting file (such as adding a new account to your Chart of Accounts) on the next export.
In this lesson we cover:
Export preferences
Single exports
Bulk exports
Auto exports
Roll up exports
Anatomy of an export
Your export preferences play an important role in how Greenback exports data to your accounting package. Each connected accounting program will have its own set of export preferences.
-> Configure Your Accounting Export Preferences Guide
Export a single transaction at a time to get familiar with how Greenback exports data to your accounting file. Individual exports are also a good way to build your memory account mappings.
-> Export an Expense or Sale Transaction in QuickBooks Guide
-> Export an Expense or Sale Transaction in Xero Guide
You can export up to 500 transactions at a time. Before you can export in bulk, you need to ensure Greenback has properly mapped your accounts.
->Introduction to Export Account Mappings Guide
Automatically export your transactions to your accounting platform.
Summarize transactions based on timeframe or settlement amount.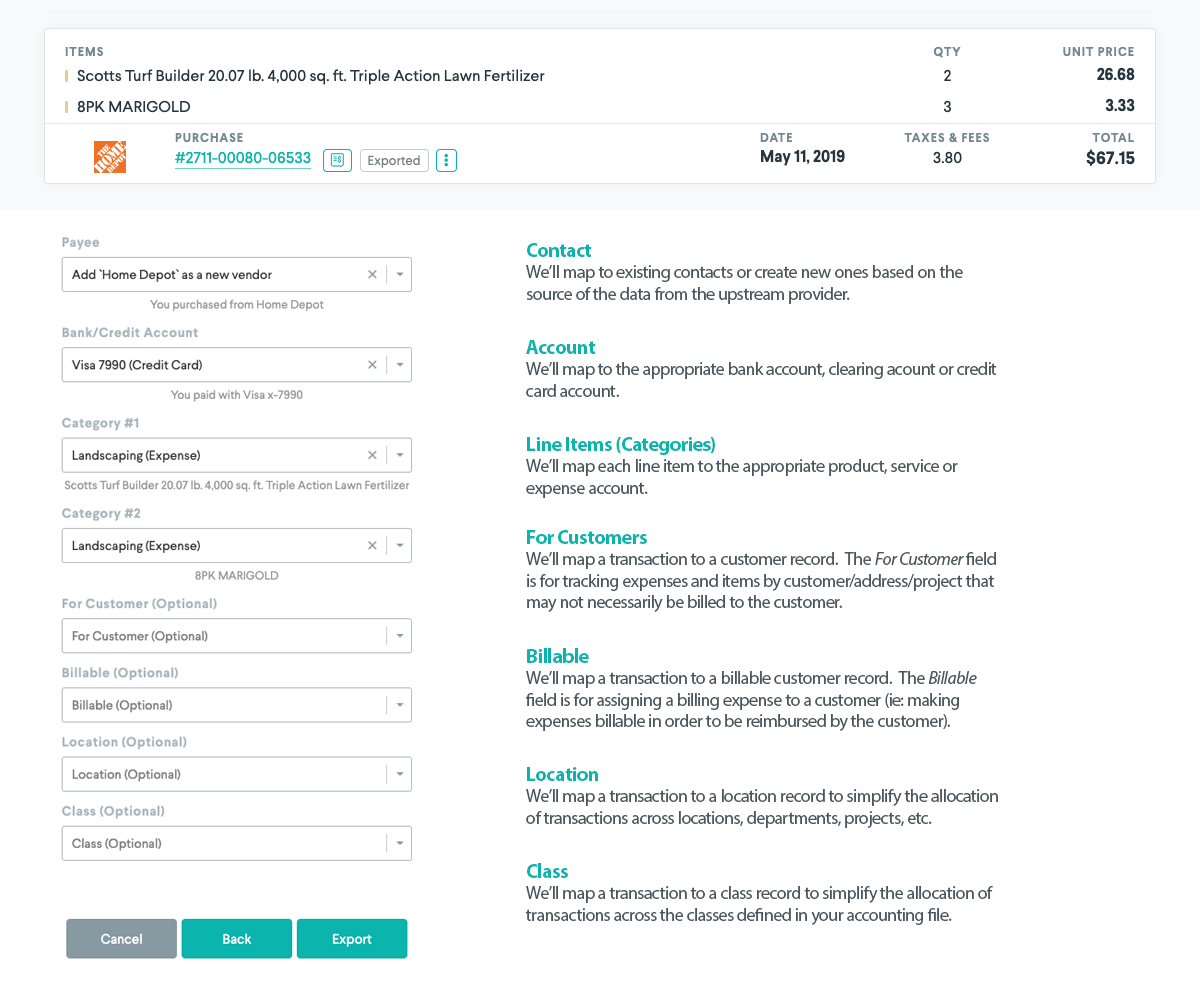 -> The Anatomy of an Expense Export Guide
-> The Anatomy of a Sales Export Guide